Nathan Clendenin
September 25, 8:30am - 10:00am EDT. Hosted at Virtual
part of a series on Spectrum
About the speaker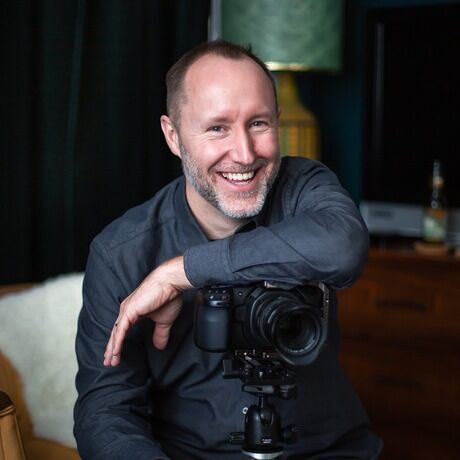 Nathan is brimming with gusto and grit. He believes hope is abundantly more powerful than fear and wants to tell stories that inspire people to do great things.
Nathan's purpose in life is to encourage and inspire others. His vision is a world of people sharing their gifts with others. His mission is to tell inspiring stories so others will become their own inspiring story. In 2019 he shared this concept of exponential inspiration with the world on the TEDx stage.
Nathan Clendenin has always been passionate about sharing the great things going on in the world. Nathan founded the marketing firm StoryDriven in 2011 with a passion to fill a need in the world for positive, uplifting stories, showcased by concise, documentary-style video production. Years later, hundreds of clients can attest to the impact of StoryDriven's influence as their guide who celebrates them as thought leaders & world-changers who inspire people to take action.
A nine-time Emmy Award-winning storyteller, Nathan is an entrepreneur with a love of learning and a love for taking risks in order to grow. He holds a master's in visual communication from UNC's School of Media and Journalism and was the first Multimedia Producer for WRAL.com/CBC New Media Group, a position he held until he and his wife Rebecca moved to Mamelodi, South Africa, where they volunteered in community development and storytelling work with nonprofit, Africa Revolution. Nathan's time in South Africa only reinforced his passion to pursue the kind of storytelling that educates, inspires, and connects. Nathan counts his most recent journey of building and leading a passionate team of story experts at StoryDriven, who share this vision, as among his most rewarding and favorite experiences to date.
Nathan serves at Chair of the Board of Africa Revolution, is active in his local church, and is a dad to two boisterous and fun-loving boys and a baby girl (who shares DNA with angels). When he's not busy making a story with his camera, he's probably listening to good storytelling on RadioLab or This American Life.
Local partners
Additional details
A VIRTUAL GATHERING
For our virtual event, we'll be gathering via Zoom. Registered attendees will be emailed a protected link before the event. New to Zoom? Join the club and sign up for a free account ahead of time.
Location
Hosted at Virtual
Online
Raleigh, North Carolina United States
When September 25, 2020
8:30am - 10:00am