Mystery Things Museum
– Hosted at Frog Milan
part of a series on Mystery
About the speaker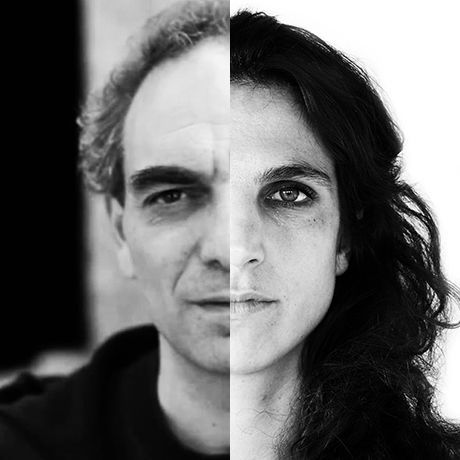 Stefano Mirti is a designer and teacher based in Milan. With a degree + PhD in Architecture at Politecnico di Torino, a Post-doc at Tokyo University, he was lecturer at Tama Fine Art Academy (Tokyo) and then Associate Professor at Interaction Design Institute Ivrea (2001/2005). From 2007 to 2011 he was head of NABA design school, and since 2008 in charge of the design course at Bocconi university in Milan. In the summer 2012, he was appointed as Head of all on-line activities of ABADIR Fine Arts Academy, Catania. He is one of the founders of Cliostraat, part of the collective from 1991 to 2002. Since 2006 he is one of the partners of IdLab (responsible of all the design activities). Since 2013, in charge of Design 1o1 MOOCs for Iversity Berlin and scientific director of Relational Design master course for Abadir. From January 2014 to December 2015 he was the responsible of Expo Milan 2015 social media team. In Twitter and Instagram: @stefi_idlab, Stefano Mirti and Blueberries on Facebook.
Fosca Salvi has a background in interaction design (she completed a MA in Digital and Multimedia Communication at IUAV University of Venice). She spent several years in the Netherlands, working at various design agencies (VanBerlo and Lava Design between the others). In 2015, she moved back to Italy. She is now working at IdLab, managing projects of different nature – some more extravagant than others – based on design, communication and social media.
Local partners
frog is a global design and strategy firm. We transform businesses at scale by creating systems of brand, product and service that deliver a distinctly better experience. We strive to touch hearts and move markets. We partner with clients to anticipate the future, evolve organizations and advance the human experience.
Additional details
The Mystery Things Museum is a collection of mysterious objects: those kinds of objects which seem beautiful and interesting but for which we fail to understand their functioning or reason of being. It is a place where to go and see the collected objects, but - above all - it is a place where to bring your own objects. It is a temporary museum, a pop-up, that lives for a day in different places and situations. It is a traveling experience, with multiple stages, one day (or one night) for each stage.
The three requirements that the displayed objects must meet are: – they must be "mysterious" (according to the principles previously explained) – they must be small in size (they must stay on a table) – they mustn't be precious, rare, expensive (this museum doesn't provide insurance).
If you have one, bring your own personal mysterious object and share its story with us!
Location
Hosted at Frog Milan
Via Ugo Bassi, 21
Milan, Lombardy Italy 20159
When
–