Lawrence Azerrad
November 9, 8:30am - 10:00am CST. Hosted at Studio 615
part of a series on Restart
About the speaker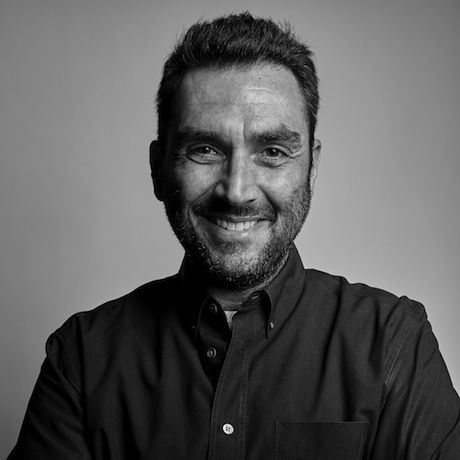 Lawrence Azerrad is a Grammy award-winning, Los Angeles-based graphic designer & creative director. He founded LADdesign Inc., a graphic design studio specializing in developing brand identities for music, culture, and arts organizations, creating visual experiences that spark emotion, educate, and remind us of what it means to be human.
LADdesign also generates and collaborates on initiatives focused on Designing the Future of Music™… which explains why he also was a producer and creative director of The Voyager Golden Record 40th Anniversary Edition. If you're not familiar with this record, look it up! The record embodies a sense of possibility and hope. And it's as relevant now as it was in 1977 (perhaps even more so). The Voyager Interstellar Record is a reminder of what we can achieve when we are at our best—and that our future really is up to all of us.
Lawrence has spoken on design and inspiration at TEDxUCLA, Amazon Conflux, AIGA, and at colleges and museums nation-wide.
Prior to opening LADdesign, Lawrence was an art director at Warner Bros Records, creating packaging and artwork for artists such as Miles Davis and The Red Hot Chili Peppers. He has taught Graphic Design at Art Center College of Design, and he currently serves as an Advisory Board Member for the Los Angeles chapter of the AIGA.
Lawrence lives with his wife Julie Muncy and his terrier Dig the Dog, unequivocally the most adorable dog in Downtown Los Angeles.
Local partners
Additional details
Nashville Design Week folks, please note: Stay tuned for tickets, which will be released Monday 11/5 at 9am via our email list.
We are so excited to host an event as part of the first annual Nashville Design Week! So excited, in fact, that we're moving the event way up in the month and releasing details of November's theme early. WHAT A WEEK!
We are thrilled to welcome LA-based designer Lawrence Azerrad to the stage for our discussion on the theme of RESTART. He'll talk about his recent book, all about the design-driven experience that was flying on The Concorde, and hopefully he'll touch on some of his iconic album covers.
See more of his work at LADdesign.net, and get excited – we may even have a print or two for you!
Location
Hosted at Studio 615
272 Broadmoor Drive
Nashville, Tennessee United States 37207
When November 9, 2018
8:30am - 10:00am