Musab Abdullah Al-Mahruqi
February 28, 8:20am - 11:00am +04. Hosted at Mashru Meem
part of a series on Invest
About the speaker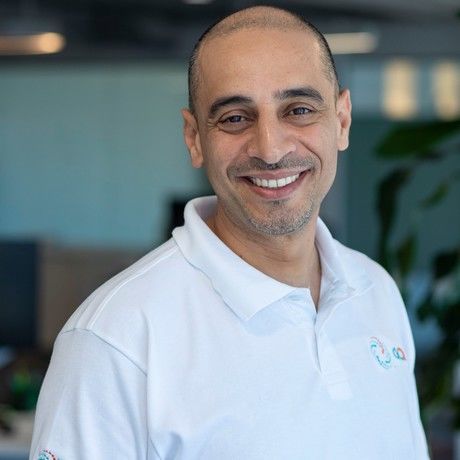 Starting his career as a field engineer,he quickly grew to be one of the leading contributors to the growth of the oil and gas industry in Oman. As the group CEO of OQ, Musab successfully lead yet another large-scale corporate integration in Oman in 2019.  Previously, Musab spent 6 years as the CEO of Orpic and 7 years in various roles in Oman Oil Company.   
Local partners
In carrying out its work, the National Youth Committee adopts the following values: Transparency, integrity and responsibility, Integrative, Efficacy and effectiveness, Professional and quality performance, Communication, Equality and equal opportunity. Their aim is to have an "Omani youth, conscious, proactive, up to date, adhering to their national identity and participating in achieving comprehensive and sustainable development"
Mashru Meem is a contemporary coworking and event space, neutral to all personalities and backgrounds. Mashru Meem aspires to create a connected, inspiring and professional environment to the ambitious and hardworking members of the community and beyond.
Additional details
This month session is under our global theme: INVEST! Every day we give our time, resources, and energy to the world through our decisions. We might read certain books, join a new community, or pick up a hobby. And whether we acknowledge it or not, every choice we make is an investment either for or against ourselves.
Wise investing requires patience and awareness. It's an art that combines our knowledge from past experiences with future aspirations to inform where we'll put our energy and our heart. To live a sustainable creative life requires us to say 'yes' to the choices that bring richness into our lives, even when it seems risky.
In the Investment Theory of Creativity, psychologist Robert J. Sternberg discovered: "The greatest obstacle to creativity […] is not exactly strictures from others, but rather the limitations one places on one's own thinking."
Take this opportunity to diversify your dreams. Convert your doubts into positive currency and bet on yourself. Without a doubt, you'll see a worthwhile return.
In this session we are super excited to have Musab AlMahruqi, CEO of OQ company.
Maestro Nasser Al-Kindi will accompany us! He will perform H.M Sultan Qaboos, may his soul rest in peace, favorite melodies and music. Join us for coffee and pastries from 8:20am-11am; the session will commence at 9am sharp. Registration will start at 8:20AM SHARP!
Location
Hosted at Mashru Meem
AlGhubra
Muscat, Oman
When February 28, 2020
8:20am - 11:00am