Salvatore Aranzulla
March 3, 8:30am - 10:00am CET. Hosted at Frog Milan
part of a series on Moments
About the speaker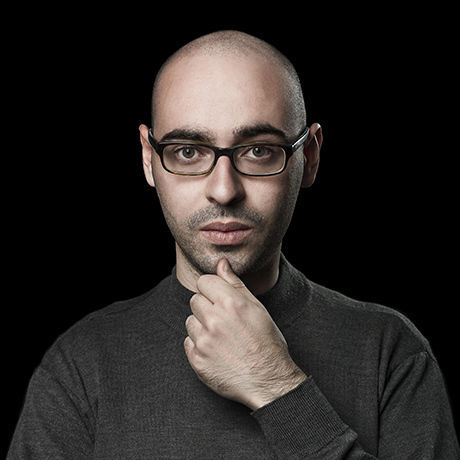 Salvatore Aranzulla è un divulgatore informatico e fondatore del sito Aranzulla.it. Ogni giorno, quasi 500.000 persone visitano Aranzulla.it per trovare una soluzione ai loro problemi tecnologici, leggendo una delle sue 7.000 guide passo dopo passo. Aranzulla.it è nato nel 2002 come blog. Negli anni seguenti, la crescita in termini di utenti unici è stata tale da rendere il suo fondatore e proprietario, Salvatore Aranzulla, una delle celebrità più riconosciute nel segmento tecnologico.
Salvatore Aranzulla is a tech communicator and founder of the website Aranzulla.it. Everyday almost 50.000 people visit Aranzulla.it to find a solution to their tech problem, reading and following step by step one of its 7.000 articles. The website, that was born in 2002 as a blog, has grown so much in the past 20 years that its founder and owner, Salvatore Aranzulla, is now one of the most acknowledged celebrities in the tech community.
Additional details
Aranzulla.it: come guadagnare su Internet. Nell'intervento presenterà la storia di Aranzulla.it, uno dei 30 più visitati d'Italia con oltre 15 milioni di contatti al mese. Aranzulla.it è il sito Internet più visitato in Italia nel segmento "Computer and Consumer Electronics News" con una quota di mercato del 39%. Approfondirà le modalità di sviluppo e di monetizzazione che è possibile adottare con un sito Internet editoriale in Italia e darà dei consigli per trasformare la propria passione in un lavoro sul Web.
Aranzulla.it: how to make money with the internet. During his talk Salvatore will present the story and the crucial moments of Aranzulla.it, one of the 30 most visited websites in Italy, with more than 15 million views per month. Salvatore Aranzulla will also explain how to develop and monetise an editorial website in Italy and will give suggestions on how to transform a passion for the web into a living.
(The Speech will be held in Italian).
Location
Hosted at Frog Milan
Via Ugo Bassi, 21
Milan, Lombardy Italy 20159
When March 3, 2017
8:30am - 10:00am