Mimi Pickering
May 25, 8:30am - 10:00am EDT. Hosted at The Kentucky Theatre
part of a series on Commitment
About the speaker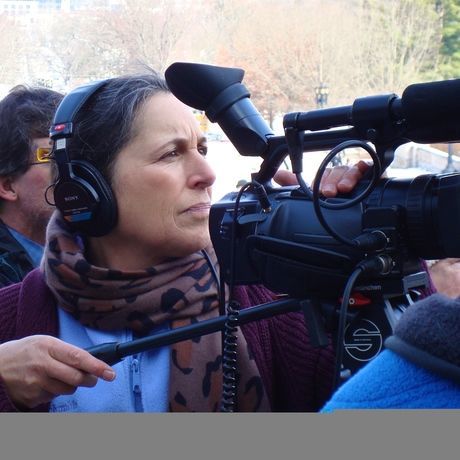 Mimi Pickering is an award-winning filmmaker and director of Appalshop's Community Media Initiative. Located in the Kentucky coalfields, Appalshop is in its fifth decade using cultural organizing and place-based media, arts and education to advance social justice, environmental sustainability, and economic equity. Pickering's documentaries include: The Buffalo Creek Flood: An Act of Man (selected by the Librarian of Congress for the National Film Registry); Chemical Valley (POV broadcast) which focuses on the reality of environmental racism and the implications of the Bhopal disaster for residents of West Virginia's Kanawha Valley; Hazel Dickens: It's Hard to Tell the Singer from the Song, a portrait of this West Virginia native whose feminist country ballads, union anthems, and blue collar laments combine the traditional and the political., and most recently Anne Braden: Southern Patriot, a feature on this storied racial justice leader who was based in Louisville. As CMI Director, Pickering leads Making Connections News, a multi-media collaboration with WMMT-FM exploring sustainable and just economic options for renewing Appalachia, and is a team leader for All Access EKY, a youth media initiative to increase access to the full range of reproductive services in Eastern Kentucky.
Local partners
At Quantrell Subaru, we believe in something more. We believe in being a positive force in something bigger. We believe in helping our community. Not just by our donations, but by our actions. We believe in setting an example for others to follow. We believe the relationships we build should last a lifetime. We strive to ensure that love is felt not just by our customers, but by all. We do this because we feel it is the right thing to do.
In our neighborhood shops you'll find expertly crafted coffee and espresso drinks with the freshest locally roasted coffee; paired with life-changing donuts that are completely made from scratch in our kitchens. We love the neighborhoods we serve. We positively influence our communties by volunteering our time and giving back 10% of our profit.
Location