Mike van Graan
July 19, 10:30am - 12:00pm SAST. Hosted at Friends of Design - Academy of Digital Arts
part of a series on Space
About the speaker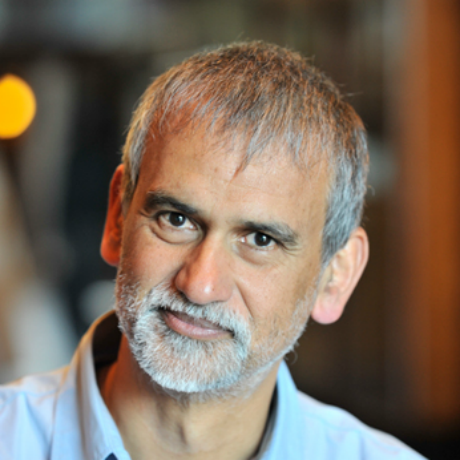 Mike van Graan is the Executive Director of the African Arts Institute (AFAI), a South African NGO based in Cape Town whose two-fold mission is to help develop leadership for the African creative sector and to build regional markets for African artists and their creative works. Until recently, he also served as the Secretary General of Arterial Network, a pan-African network of artists, cultural activists, creative enterprises and others engaged in the African creative sector and its contribution to human rights, democracy and development on the African continent.
He was appointed as Artscape's Associate Playwright and is considered as one of South Africa's leading contemporary playwrights, having garnered numerous nominations and awards for his plays that interrogate the post-apartheid South African condition.
Mike's presentation follows the recent National Arts Festival in Grahamstown, which partnered with the Artscape Theatre to make him 2013 Festival Playwright. This isa pilot initiative whereby the Festival will put the spotlight on a significant body of work by a local playwright every year.
The 2013 Festival line-up also included the premiere of Mike's play, Writer's Block, which deals with issues of translocation and 'home'.
He received the Standing Ovation Award at the 2012 National Arts Festival for his sustained contribution to the Festival as a writer and activist.
With his extensive network of African creative thought leaders, Mike is also responsible for lining up an array of fascinating speakers for the third the 3rd Creative Economy Conference 2013 and the 4th Arterial Network Biennial Conference from 6 – 9 October 2013 in Cape Town, South Africa.
Local partners
Location
Hosted at Friends of Design - Academy of Digital Arts
186 Bree Street
Cape Town, South Africa 8000
When July 19, 2013
10:30am - 12:00pm