Mike Smith
September 16, 8:30am - 10:00am EDT. Hosted at Center / Architecture + Design
part of a series on Magic
About the speaker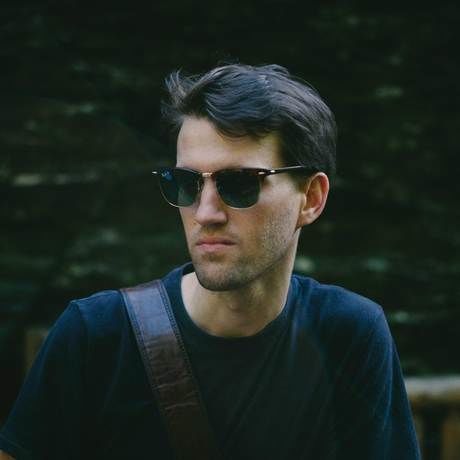 Mike Smith is the Smith half of Smith & Diction, a copy driven design studio in Philadelphia. Mike is known for his branding work with HipCityVeg, Charlie was a sinner., and more recently The Rail Park. He spends most of his time chasing waterfalls completely ignoring TLC's advice.
Local partners
Coffee and breakfast provided by HubBub Coffee Co. In addition to their top notch coffee & cold brew, HubBub now offers a range of fresh, cold pressed, 100% vegan, nutrient-packed juices, perfect for perking up your mind and body for the creative day ahead.
MEDstudio@JEFF is an academic, anti-disciplinary design agency focused on the design of health and human dignity. Rooted in over 25 years of research experience in biomedical science and design, and answering to unmet needs in health and wellness, MEDstudio@JEFF was established in 2013 by Dr. Peter Lloyd Jones and Provost Mark Tykocinski. The program acts as a catalyst and umbrella organization for human-centered design activities at The Sidney Kimmel Medical College at Thomas Jefferson University.
Based in the Department of Emergency Medicine, our mission is to identify seemingly intractable problems within the existing healthcare system, and thereafter to deliver appropriate low and/or high tech solutions to patients and the general public. Our International core team of polymaths (which includes Scientists, Journalists, Healthcare Providers, Fashion + Textile Designers, Architects, Visual Artists, Videographers, Architects, Interior Designers, Chemists, Mathematicians and Urban Planners) collectively work to predict and shape the future of medicine.
Additional details
Sometimes doing something uncomfortable can lead to something truly magical. Being a creative person is unlike any other profession because you get to create things that never existed. You get to visually define ideas – ideas that might suck but at the same time could totally change your life.
This is a story about how making inspirational posters to get over a break-up led to the foundation of Mike Smith's entire career. There was no intention to get noticed or start a revolution; he just wanted to make someone else's day suck a little less than his. And in the process, he made a bunch of new friends, tricked people into believing he was talented, and got to work on some truly inspiring projects.
Location