Miebi Sikoki of DIGITALNATIV.
– Hosted at Conclave Wijaya
part of a series on Robot
About the speaker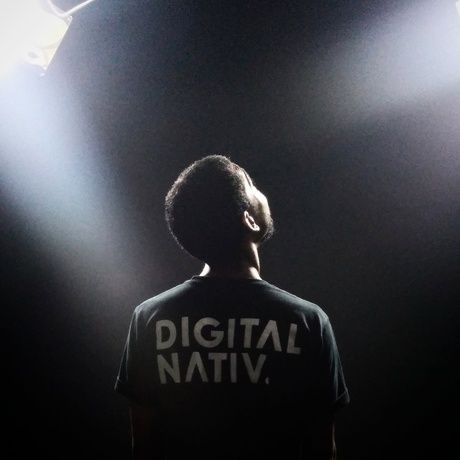 Graduated 2007 from the University of Pelita Harapan, majoring in Visual Communication Design. This educational background coupled with a keen sense for science and innate, pragmatic dexterity have long served as Miebi Sikoki's launch pad for discovery and creation. Computer graphics and programming software with computer aided tools are explored in a vision to challenge paradigms of product design and manufacture. His work represents a conversation, one happening between a maker – and his manifestations.
Digital Nativ is a digital fabrication studio founded out of passion for creating compelling, disruptive, iconic brand building tools and experiences that connect with end-users, regardless of category or industry. Digital Nativ is an enabler. Their projects center around the adoption of technology as part of the creative process. More than a tool for branding and business development, it is their medium. The systems they create are digital materials, which through applied parameters, evolve inherent properties and behaviors, giving form to ideas.
Local partners
Additional details
We were the beta generation. We grew up with Lego, dreamt of flying cars and woke up to adulthood in a society building autonomous sytems able to expand the senses, explore deep space, create realities that once only existed in imaginations and stories. From ideation to prototyping, a process that previously took years can now be condensed to a single morning. Real time fabrication is increasing exponentially, blink and you'll miss it.
Miebi Sikoki advocates an awareness of tech culture through his digital fabrication studio, Digital Nativ. Dismantling perceptions that tech is a cold, distant entity, he encourages everyday interactions by users to experience the possibilities technology provides.
The use of open source communities, allow his exploration of technology to be founded on the expansion of communal ideas, redefining solutions and perpetuating a sense of collective achievement. Miebi extends this spirit of collaboration with a personal account of his own experiences, to generate rational thinking in looking ahead to what could be. Are you dreaming far enough?
Location
Hosted at Conclave Wijaya
Jl. Wijaya I No. 5C, Petogogan, Kebayoran Baru
Jakarta, DKI Jakarta Indonesia 12170
When
–