Michael Becker on Roots
January 31, 8:30am - 10:00am CET. Hosted at Cospire Coworking Space
part of a series on Roots
About the speaker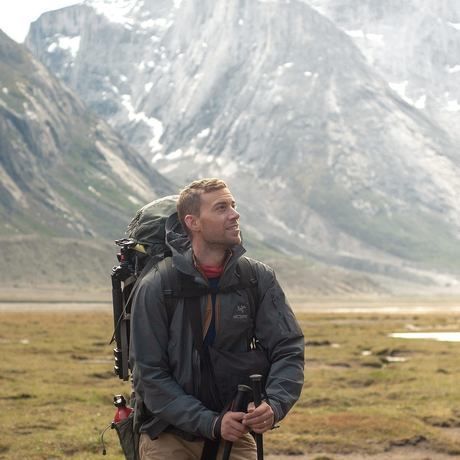 Michael Becker is a wildlife filmmaker who specializes in underwater and polar documentaries. He's directed and filmed for today's biggest films for the BBC, National Geographic, and Netflix.
Originally a climate change scientist, he's spent the last 10 years working in remote corners of the Arctic and Antarctic and excels at being professionally cold and wet. While he loves all things cold, his particular love is diving in the Antarctic.
Over the last decade Michael has spent up to eight months a year living in tents at the ends of the Earth. These trips are long, remote, with no communication, and usually with people he's met for the first time at the airport. Despite the wilderness, it's impossible to be alone as 24 hours a day for months on end is spent with strangers in tough, stressful environments.
Local partners
Cospire is a new coworking space in Lausanne designed for freelancers, entrepreneurs, startups and business professionals who are looking for a bright and modern space to work from. We offer fixed and flexible desks, private offices, a meeting room and an atelier/workshop with the mission to provide a comfortable environment to help you and your business thrive.
L'Epicurieuse is a home bakery of the everyday miam. At l'Epicurieuse, we believe in back to basics, in the everyday bakes with their authenticity and imperfection. The cakes we bake are all inspired from childhood memories with a little modern twist, and way less sugar. At L'epicurieuse we believe we can indulge with healthier bakes that please our soul and respect our body. We believe a yummy bake goes along with locally sourced products and seasonality respect. From Fruit tarts, to madeleines to chocolate Babka, there is no frontier to bakery, you just have to be a little curious and epicurien.
For any bakes order, please write to lisalepicurieuse@gmail.com
Additional details
Michael's talk will focus on Roots – how to make a community when you're never home and building relationships when the people in your life change every few months. He'll talk about some of his previous work and film shoots, and the silver linings of connecting with strangers in stressful situations.
Location
Hosted at Cospire Coworking Space
Rue de Geneve 100
Lausanne, Switzerland 1004
When January 31, 2020
8:30am - 10:00am