Meredith Brickell & Mathew Davis
April 21, 8:30am - 10:00am EDT. Hosted at Woodruff Place Town Hall
part of a series on Beyond
About the speaker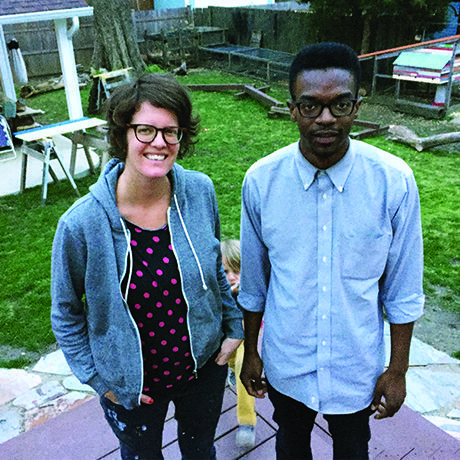 Meredith Brickell is an artist and educator living and working in central Indiana. Her art making is informed by particular sites, especially those that reflect the impermanent nature of places and the ways that these places are continuously shifting and being redefined. Brickell holds a Master of Fine Arts in Ceramics from the University of Nebraska-Lincoln, a Bachelor of Art and Design from North Carolina State University and completed the Core Fellowship program at Penland School of Crafts (NC). She is an Associate Professor of Art at DePauw University and the project leader for the House Life Project, a Near Eastside neighborhood initiative that facilitates art-based collaborations between artists and local residents to reimagine vacant properties as sites for productive use.
Local partners
Quills was born, and continues to grow, out of the passion of a small but ever-growing number of people thirsty to see the perfect blend of fine coffee and southern hospitality in creative community spaces.
Salesforce, the Customer Success Platform and world's #1 CRM, empowers companies to connect with their customers in a whole new way.
AIGA Is the Professional Association for Design.
We're for designers. For the minimalists and the maximizers. For the trailblazers and the traditionalists. For the new kids on the block and those who've been around it a few times.
We set high standards and stick to them, elevating ourselves and our industry. We never stop learning. We never stop creating. We never stop challenging ourselves.
We believe design is a responsibility, that our work shapes the world around us, that together we can help Indianapolis thrive.
Check out when and when we meet at Indianapolis.aiga.org
Location
Hosted at Woodruff Place Town Hall
735 Woodruff Place East Drive
Indianapolis, IN United States 46201
When April 21, 2017
8:30am - 10:00am