Megan Callahan
October 11, 8:30am - 10:00am EDT. Hosted at Central Library
part of a series on Flow
About the speaker
Megan is both a performing and holistic artist. She knew as a young child that she was a highly creative being, and was drawn to assisting and empowering people from all walks of life on their journeys. She loves to work with people to help them become more connected to and aware of their innate wisdom and potential. She found her way to yoga as a young teen ago to help with a serious physical condition, and continues to be amazed and humbled by what is discovered on and off the mat, and works to deeply honor the lineage from which this practice emerged, and to help the practice become more accessible to all folks seeking liberation and self-actualization, and to support how folks can show up in service with a balanced heart during these critical times. She has been teaching various forms of yoga and meditation since 2003 and currently is the director of a yoga and movement studio for all ages in North Buffalo called Yoga Parkside. Her private yoga clients include JoAnn Falletta, Dr. Lenard Kaplan (who incorporated Yoga into his comprehensive sports medicine practice) and other prominent figures.
She is also an energy worker of several modalities, a writer, actor, musician, and director. She has taught theater for over fifteen years, and holds a Master of Fine Arts in Acting from Wayne State University/The Hilberry Repertory Theatre Company, has a certificate of completion as a teacher in the Michael Chekhov technique, which she has been studying since 2004, and has studied at the Moscow Art Theater (MXAT) and the Globe Theater in London. In addition to teaching theater to all ages, Megan is a nominated and acclaimed director, dialect coach, actor and musician. She has taught the Michael Chekhov technique for many years, including workshops in Ireland and throughout the United States. Most recently she directed an award winning production of Frankenstein (via the Kennedy Center's American College Theater Festival) at her alma mater of Ramapo College of New Jersey. Some of her local directing credits include, Mojada (RaÌces Theater Company, staged reading), My Birthday Party (Against the Grain Theater Festival, staged reading), Lulu, Uncle Vanya, He Who Gets Slapped, The Furies of Mother Jones and Far Away. As an actor and dialect coach she has worked with Torn Space Theater, ICTC, Musicalfare, Jewish Repertory Theater, The Kavinoky, Theater of Youth, Shakespeare in Delaware Park, Second Generation Theater, BUA, Subversive Theater Collective and The Alt. She is also a mother to two young, energetic and lovely boys.
Local partners
The Buffalo & Erie County Public Library consists of the downtown Central Library, eight branches in the City of Buffalo and twenty-eight facilities located on one end of Erie County to the other. There is also Library on Wheels state-of-the art bookmobile. The libraries serve as centers of information, education, culture, and entertainment for the residents of Erie County. The B&ECPL has more than 3.2 million materials - books, eBooks, DVDs, music, and more. Free library cards (traditional and eLibrary) are available to Erie County, New York residents and to those who work and/or attend school in-county. Connect with the library on your favorite social media platform and catch its podcast, All Booked Up!
Paula's Donuts is a family-owned and -operated business that was established in 1996. Every day, their hand-cut donuts are baked fresh on the premises of their three Western New York locations: Tonawanda, Clarence, and West Seneca. With over thirty varieties of donuts and baked goods prepared the old-fashioned way, Paula's is always made with love.
Additional details
GET HERE GREEN
This event will be in the Collections Gallery, on the Central Library's top floor. Read more about getting to the library here.
Photo from Beth Insalaco.
INTERPRETERS AVAILABLE
Reserved seats and a sign interpreter are available, thanks to Deaf Access Services. To hold your spot, email us by the Wednesday before the event.
Photo from Beth Insalaco.
BE A ZERO WASTE HERO
All of our events are completely waste-free, so please Bring Your Own Mug (and cloth napkin, if you're feeling extra green).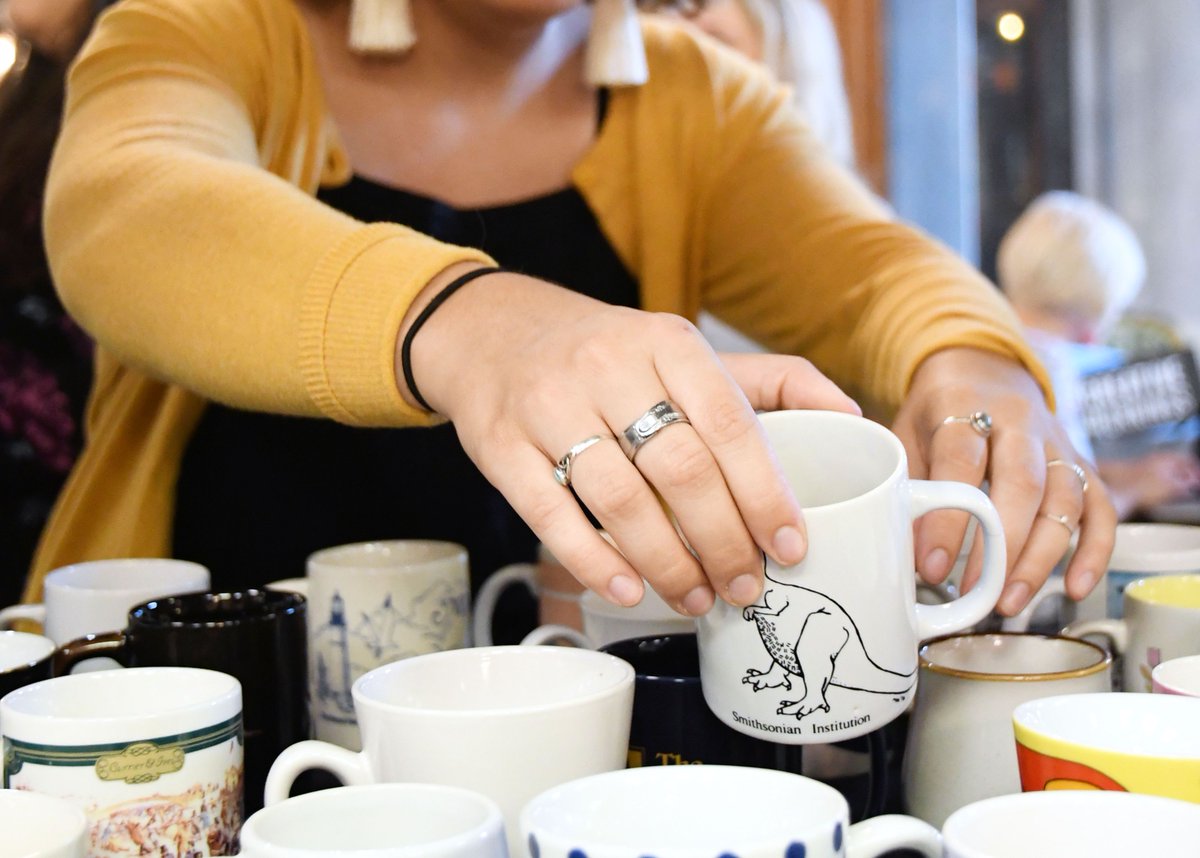 Photo from CreativeMornings/St. Pete.
Location
Hosted at Central Library
1 Lafayette Square
Buffalo, NY United States 14203
When October 11, 2019
8:30am - 10:00am