Maybe gender, maybe anything - equality is justice
August 30, 8:30am - 10:00am WEST. Hosted at Beta-i
part of a series on Justice
About the speaker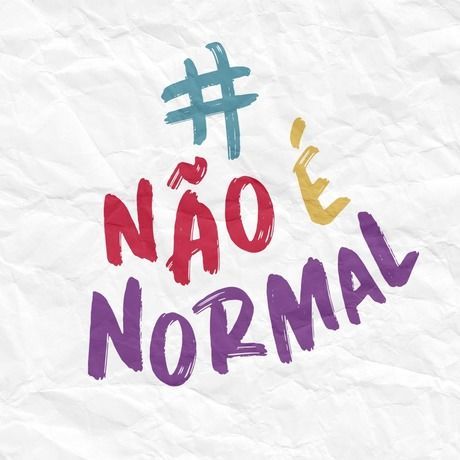 [hashtag]nãoénormal is a movement that aims to promote gender equality and to deconstruct any act of sexism, with a particular focus on small devalued gestures and behaviors, commonly accepted by our society.
For Ana Esteves and Diogo Faro, this month's speakers, Equality is Justice.
Ana was born and raised in Porto, but spent a few years working in Macau and India. Today, she lives in Lisboa, where she divides her time between consulting in organizational transformation and trying to make the world a little bit better.
Diogo says he only thing you need to know about him is that he is a comedian, travels a lot and appreciates the bohemian life. Oh, and he also thinks Human Rights are something more or less important to fight for.
Local partners
Additional details
::August's theme is Justice::
Justice can be a path to healing in fractured times.
When we envision moments related to justice, we often think of suits, a gavel hitting the surface of a desk, or people marching in the streets. Change happens when enough people raise their hand to work together.
Author Omid Safi wrote, "Justice is love, embodied. We cannot speak of love without linking it to justice, nor of justice unless it is permeated by love." Justice is restorative when empathetic and innovative solutions are brought to the forefront.
Through generous listening, we all hold the ability to form moments where people can feel safe, strong, and at ease.
Our Bratislava chapter chose this month's exploration of and Simona Cechova illustrated the theme.
This month, to talk about Justice we will be acommodated by Beta-i.
Beta-i Hub is the best place for you to access the local startup community and foster your business. Since 2009, Beta-i has accelerated over 900 startups, has had over than 14k attendees participating in events and has worked with more than 5000 startups. On top of that, Beta-i's hub is located in the heart of the city, with easy access by subway. Here you may find a bustling hub and co-working space, with a brand new cafeteria.
Location
Hosted at Beta-i
Av. Duque de Loulé – 12A
Lisbon, Portugal 1050-090
When August 30, 2019
8:30am - 10:00am