Marion Bergin
– Hosted at Zoom / Facebook Live
part of a series on Transit
About the speaker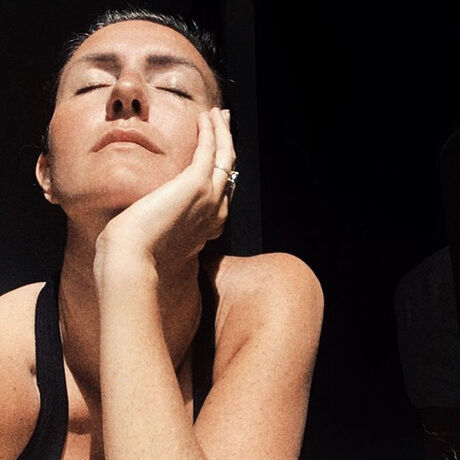 Marion Bergin is an Irish interdisciplinary filmmaker living between London and Dublin. Educated in History of Art at Trinity College Dublin. She has over 15 years experience in creative directing brands including the launch and scale of her cult London-based fashion label Bitching and Junkfood. A self-taught director and photographer, she recently expanded the scope of her creativity into documentary film.
Marion moves through the world seeking the beauty in the benign, the light in the darkness and strives to tell stories from a place of compassion. Approaching projects with anthropological curiosity, she aspires to develop work that questions the status quo, examines the foundations of society and fosters new perspectives through shared human experience. Marion aims to unearth the overlooked, the inaccessible and the unseen with an aesthetic informed by her many years in fashion.
Her forthcoming body of work "Saoirse", is a documentary film and photographic examination of the impact of gentrification on the men in Dublin's inner city horse culture. Marion, also a trained yoga and meditation teacher, is fascinated by mankind's innate draw to connect with the natural world and its subsequent manifestation in urban settings.
She approaches the world beyond the limitations of border and thoroughly embraces the potential of the digital space. She thrives on collaborating internationally and recent projects have seen her manage remote creative teams between London, New York, Melbourne and Sri Lanka. Her work has been featured in countless magazines including Vogue, Vice, Elle US, Vogue, Dazed and Confused, and 10 Magazine.
Location
Hosted at Zoom / Facebook Live
Online
Dublin, Ireland
When
–