Maria Palha
– Hosted at ETIC (espaço Atmosferas)
part of a series on Compassion
About the speaker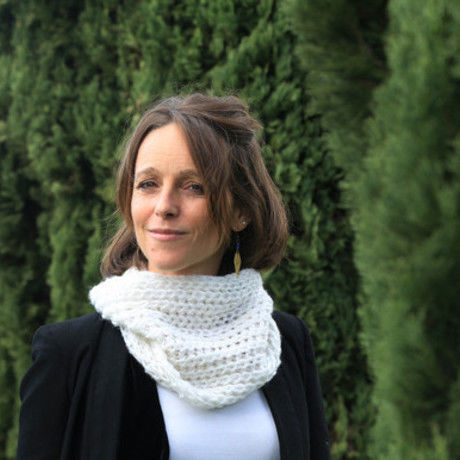 Maria Palha is a clinical psychologist specialising in arts therapy and social entrepreneurship with the 12 year experience post-crisis trauma counselling at home and abroad.
Maria got her degree in clinical psychology in 2005, and a year after she started travelling the world with Doctors without Borders designing and implementing mental health programs in various contexts. These were humanitarian crisis contexts (as in Mozambique and Zimbabwe, supporting HIV patients (2006/2009) in Libya during Gaddafi War (2011), in Syria during the use of chemical weapons (2013), in post-conflict contexts, like Kashmir (2012) or Cambodia (2015), and in amazing places like the Island of Princípe in São Tomé to support massive dismissal process (2016) or Nauru for an assessment and definition of a Mental Health Proposal (2017).
In 2016 she published the book "An Emotional 1st Aid Box" that sold more than 2,000 copies. Through the stories from all over the world Maria encourages the reader to create their emotional first aid kit, providing tips, practices and techniques on how to recognize and monitor emotions.
Maria is currently working on a project called "KIDS: Around the emotional World". The idea of the project is to create an emotional kit for parents to enrich their parental education. Maria has been collecting tips on how to manage emotions from children all over the world. She has interviewed 5-10 year olds in Sierra Leone, Portugal, Japan and soon she will travel to an indigenous community in Brazil to do the same. The results of the project will be lied out in a book "An Emotional Kit for Parents and Children" and a documentary "KIDS".
At the lecture on Compassion Maira will remind us what sets us apart from other species - our emotions. She will challenge the audience to get to know the benefits of having "Emotional First Aid Kit" and exercising compassion. The kit will help us to deepen our self-knowledge, have better relationships with the others and with the world, with compassion at the center of all effort.
Local partners
GranolAmor is a brand of home-made healthy snacks. Nurture your body with tasty granola mixes, energy bars and savoury snacks born out of passion for cooking.
Location