Marcus Powell
May 25, 8:00am - 9:00am NZST. Hosted at Studio One Toi Tū
part of a series on Commitment
About the speaker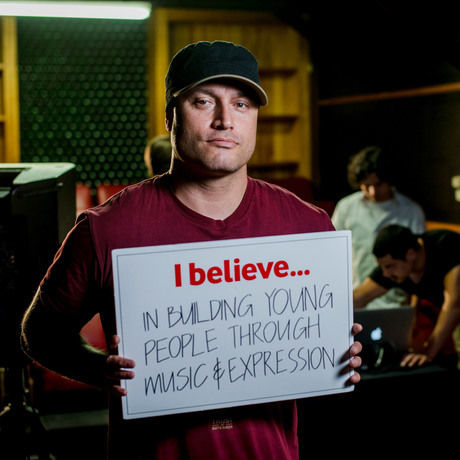 A commitment is a promise to show up whether you're having a good or bad day. It's a behavior and mindset that signifies the posture of a professional. It's about saying yes with your whole heart.
A creative life is built on the commitments you make to projects and people. It can feel like a leap of faith. But is that not the very essence of leading a creative life?
Our speaker this month is Marcus Powell. Marcus is the Founder and Chief Executive Officer of the Crescendo Trust of Aotearoa (CTOA), an organisation that works to connect and re-engage New Zealand's young people back into education and employment while making meaningful connections with others working in creative industries. Marcus has also helped build Rawkusradio.co.nz, a radio station lead by the youth for the youth. Through his work in building pathways for youth into the NZ music industry he has received a Vodafone New Zealand Foundation's World of Difference Award and received a nomination for the prestigious "New Zealander of the Year" award.
Marcus is also one of New Zealand's most decorated rock guitarists. Marcus was an original band member in the multi-platinum band Blindspott who were signed to EMI and Grindhouse Records, performing with Linkin Park, Deftones, and Metallica throughout the world. Blacklistt (gold) which was formed after Blindspott, debuted at number one in 2013 and won the "Best Rock Album" at the 2014 Vodafone Music Awards.
This month's global exploration of Commitment was chosen by our Vienna chapter and illustrated by Florine Glück. Thank you to our global partners MailChimp, Adobe, and WordPress.com for their ongoing support of the CreativeMornings community.
Local partners
Location
Hosted at Studio One Toi Tū
1 Ponsonby Rd
Auckland, New Zealand 1011
When May 25, 2018
8:00am - 9:00am