Make something - buy nothing
– Hosted at Mikser House
part of a series on Shock
About the speaker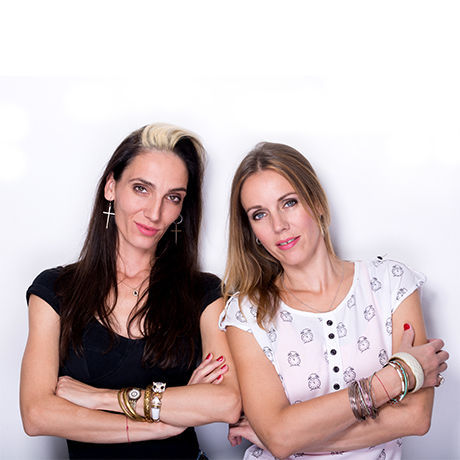 Tijana and Mila Popović are design duo since 2006 and the founders and creators of design TM Popovic , who specialises in graphic and fashion design.. They work and explore in graphic and fashion design by implementing elements of sustainable development, as well as ethical and ecological standards in their creative work. Since 2011, triggered by Eco-design Week and creative recycling, have initiated RE / 8 * DESIGN PARK, at several locations in Novi Sad. Tijana in December 2014 published the book Dobar dizajn/Good design the first publication of eco-sustainable designs in the Serbian language, which deals with the relationship of responsible design and applied art to ecology and environmental protection.
Tijana & Mila exhibited on dozens of solo exhibitions and shows in the country and abroad, as well as international design and fashion weeks - London Fashion Week (2010), The London Design Festival (2010) Alternative London FW (2010), Brighton FW (2011) Vienna FW (2013), Birmingham International FW (2013), Skopje Fashion Weekend (2012,2013), Drap-Art Barcelona (2013.2014) …
Tijana & Mila held numerous awards, including the international award for graphic design in 2012 awarded by the CCE (Center for Culture and Experience Economy) and the Danish Designer, for the best poster design and web mockup.
Local partners
Additional details
'We buy things we don't need with money we don't have to impress people we don't like.'
Creative shock works with the sudden reaction that leads to positive change and encourages creativity, involves us into the process of creation, the birth of the idea and application of unconventional methods to solve problems through the DIY (Do It Yourself) ideology. The emphasis of the lecture is on the analysis of the positive side shock that leads to solving problems of logic, and the use of unconventional tools, materials and alternative methods within creation process. Through research and application of atypical method in unexpected situations, is the fight against the megalomaniac spending, anti-consumerism propagation and promotion of the idea that the limits and frustrations encourage creativity.
Location
Hosted at Mikser House
Karađorđeva 46
Belgrade, Serbia 11000
When
–