José Alves De Castro
– Hosted at Impossible Labs
part of a series on Magic
About the speaker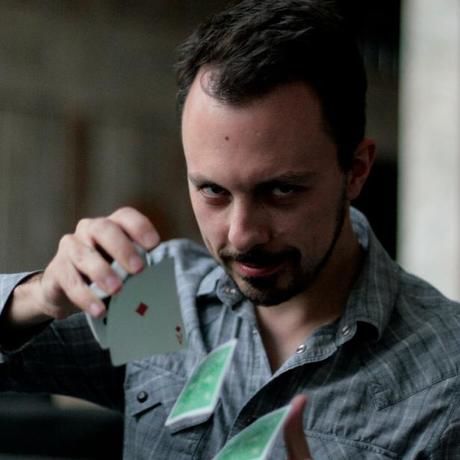 Technology Evangelist by Day, Evil Magician by Night.
José traveled the world doing technical presentations for many years. Lately he spent the better half of a decade doing technology evangelism at Portugal Telecom and, currently, he works as Chief Evangelist at Codacy.
But that's what he does during the day. José developed a passion and obsession for magic which led him to seek out some of the world's greatest magicians, and travel to meet and study with them. He has spent countless hours (we're kidding about the countless, he actually keeps track of those things) in the night practicing and studying.
While he does specialize in card magic and card cheating, José has spent many hours as well studying Magic Theory and the History of Magic, and he'll be sharing some of his knowledge with us.
José will deliver a talk on "Magic and Creativity: the evolution of a stage magic trick throughout a century". He will show us the evolution of a classic stage magic trick through almost a century, in a glimpse of a world that is usually closed to outsiders. You'll see how magicians tried to protect their secrets in the past and how they do it nowadays, what it means for magicians when a secret is revealed or an illusion copied to be sold or performed without any acknowledgment to the original creators.
He also has a thing for science fiction and is now publishing his stories online. If he's not on stage, ask him to show you a miracle or to explain to you why you should never play cards with strangers.
Local partners
Additional details
Hi Lisbon! This is the first Creative Mornings in LX and we are thrilled to make it finally happen!
This Friday we are welcoming José Alves De Castro - half tech evangelist, half magician - for a thrilling lecture on the history of magic.
You'll hear about the role of creativity in the world of Magic and you might also learn a thing or two about how to saw a person in half and put those halves back together again.
You never know, it might come in handy, one day :)
Please note that the lecture will be delivered in English, but you can ask questions and chat with José in Portuguese after the talk if you want.
Location
Hosted at Impossible Labs
Rua Garrett 74 - 2 Dto.
LISBOA, Portugal 1200-204
When
–