Madhumitha Ardhanari on Wonder
June 14, 8:00am - 9:30am +08. Hosted at lyf@SMU
part of a series on Wonder
About the speaker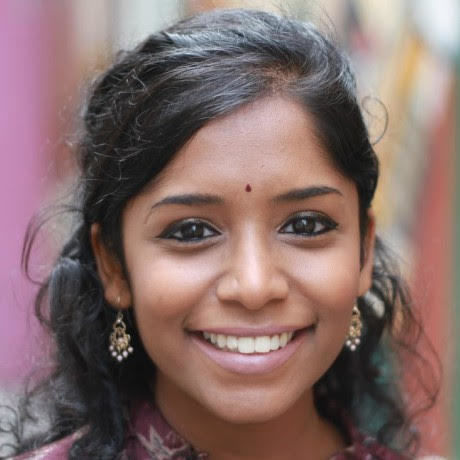 Madhu is an ardent wonderer of imagining what a better world could look like, while basking in the beauty of the world as is. In 2014, she was offered her dream job as a sustainability futurist at Forum for the Future after an interview conversation about how her love of dinosaurs and prehistory connected with the challenges we face today (and she had an answer!). She spent a couple of years advising regional businesses like Sime Darby and Aditya Birla Group on long-term sustainability trends and navigating the environmental and social sustainability risks and opportunities they pose over the next 20-30 years.
All her projects explored one main question: How can businesses truly be a force for good by minimising harm while maximising value creation?
Currently, as a sustainability strategist, Madhu is working with organisations such as Ports of Auckland, Marina Bay Sands and the Global Green Growth Institute to build, embed and strengthen their sustainability strategies with their senior leadership teams. She is also honoured to project manage the Decent Rural Living Initiative, a first-of-its-kind collaboration bringing together five large palm oil manufacturing companies to tackle labour rights issues.
She loves nature, prehistory and finds it difficult to put down a good detective novel.
Local partners
lyf@SMU is a new co-study, co-work and co-living space. discover the different spaces and activities created for more collaboration, connectivity and community building. this is where learning meets social, where lyf meets the SMU community.
Musketeers Coffee was co-founded by Jairus and Julien who were 2 complete strangers prior to their previous place of work.
Just like how we strongly feel that Coffee can be that catalyst to bring people closer to each other, it is of no surprise that this company was started out by that same belief.
With a strong passion and love for coffee, you can rest assured that along with the Musketeers' years of experience, your event will get that caffeinated boost it requires.
Additional details
Join us at CreativeMornings at Lyf@SMU this month!
SPECIAL THANKS TO OUR DRINKS SPONSOR:
Musketeers Coffee, who will fuel us with their specialty coffees bright and early morning.
Do bring along your own mug or reusable cup to get coffee! Help us make our events to be more sustainable and free of disposable cups.
Address: lyf@SMU, 71-77 Stamford Rd, Singapore 178895 Stamford Rd, Singapore 178895 (If you are old enough to remember :-), it's the old MPH building, otherwise it is right across SMU School of Law.)
GETTING THERE By MRT: Bras Basah MRT Station
Traffic is unpredictable in the area during mornings, so do try and take public transport if possible.
Location
Hosted at lyf@SMU
71-77 Stamford Rd, Singapore 178895 Stamford Rd
Singapore, Singapore 178895
When June 14, 2019
8:00am - 9:30am