Lynna Chandra on COMPASSION
September 15, 8:00am - 9:45am +08. Hosted at Centre 42
part of a series on Compassion
About the speaker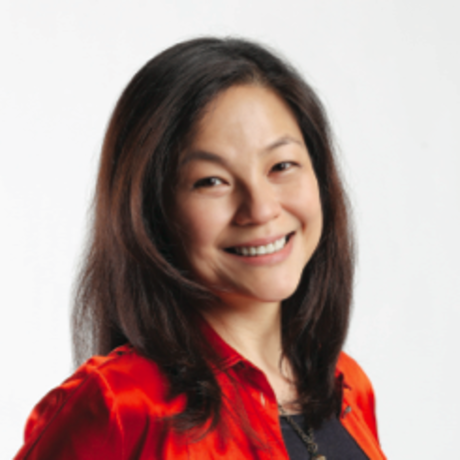 After spending over a decade in the investment banking industry, the death of a close friend moved Lynna to establish Rachel House in 2006, the first pediatric palliative care service in Indonesia.
Over the past decade, Lynna has been a tireless champion for palliative approach in Indonesia, advocating for patient-centred care and health policies to ensure better access to excellent care for all. She has garnered support from leading palliative care experts and institutions globally, forging close collaboration to help improve the skills and knowledge of medical professionals, to help ensure optimal quality of life for those living with life-limiting conditions in Indonesia.
In 2011, Lynna co-founded Absolute Impact Partners with the mission to alleviate poverty through equal access to essential services and equal opportunities for all.  AIP is currently active in Indonesia and Myanmar.
Lynna is an Ashoka Fellow, and serves on the boards of Bamboo Capital Management, a leading impact investment private equity firm, Assisi Hospice (Singapore) and ICPCN (International Children's Palliative Care Network).
Rachel House Profile
Rachel House is the pioneering pediatric palliative care service in Indonesia, established in 2006 to provide pain and symptom management for children living with life-limiting conditions such as cancer and HIV.
What began as a home-based palliative care service has today expanded to include training and education programs that are responsible for disseminating palliative care skills and knowledge to medical professionals working in the public health system - from primary to tertiary levels.
Rachel House's vision is to ensure that no child should ever have to live or die in pain.
In order to bring this vision to reality, and as part of its training & education program, Rachel House launched a training program that equips women in the community with the skills and knowledge to help their neighbours have access to health care and services. Todate, over 2000 women in North Jakarta has been trained under the Community Network in Palliative Care (CNPC) Program. These women cadres (kader) have become the last mile health workers for the primary clinics in their community, connecting those in need to the health facilities.
Rachel House's mission in the next decade is to establish a palliative ecosystem in Indonesia to ensure that palliative care is available and accessible by all, so that no one needs to suffer in pain.
Local partners
Centre 42 is a theatre development space. They are committed to the creation, documentation and promotion of texts and writings for the Singapore stage. They incubate original writing for production development; provide space for artists and new work creation; and develop a functional archive documenting the histories and processes of Singapore theatre.
Additional details
This month we are at a new location a few hundred metres from the old. Look out for a conservation bungalow with a gated entry and a large yellow CMSG pull-up banner :)
Centre 42, 42 Waterloo St, Singapore 187951
GETTING THERE By MRT: Bras Basah MRT Station
Traffic is unpredictable in the area during mornings, so do try and take public transport if possible.
Location
Hosted at Centre 42
42 Waterloo St, Singapore 187951
Singapore, Singapore 187951
When September 15, 2017
8:00am - 9:45am