Louis Minnaar - Fueled by Anxiety. Intended with Love
– Hosted at Vega
part of a series on Intention
About the speaker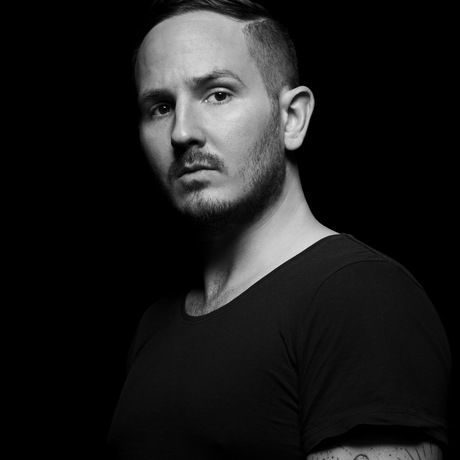 Louis Minnaar is a South African artist, working in a wide array of visual and audio fields. As a director, editor and animator, Louis is a commercials director at Darling Films, and has independently made dozens of music videos. As a fine artist, making work that ranges from illustrative to abstract to installation pieces, Louis has participated in many group exhibitions and had four solo shows. As a filmmaker and producer, Louis' Afrikaans sci-fi short SIKLUS is a flagship of South African indie filmmaking. As a musician and performer, Louis' classical music background as a cellist informs his electronic music-making with electro-rap pioneers Bittereinder, as well as his solo project "LT". As a sound designer, Louis co-founded Planet Awesome with Peach van Pletzen to create soundscapes for commercials and films. As a production designer and stage designer, Louis has worked independently and with his wife Nadine Minnaar of Scene Visual Productions to create a variety of theatre, award show and film set designs. As a graphic designer, Louis co-founded a company called Albino Creations with Werner Burger, specialising in illustration, design and animation. Louis' prolific body of work spanning nearly two decades has generated an impressive list of awards, critical acclaim, national and international collaborators and clients.
Local partners
Additional details
If you look closely, you can see the intention behind the action, a project, or a sassy tweet.
Intention is palpable. A hand-written thank you resonates in our hearts more strongly than an email. One person standing for something pales in comparison to a community fighting for something. Beautiful work is not by accident. Beauty grows from the seed of a clear intention.
How do we get better at setting clear intentions?
The same way we improve at anything: with practice, self-awareness, feedback from friends, and learning how to show up more wholeheartedly.
This month's global exploration of Intention was chosen by our Nashville chapter, and illustrated by Nik Daum. Thank you to MailChimp, Adobe, and WordPress.com for supporting our global creative community. ❤️
Location
Hosted at Vega
444 Jan Smuts Ave, Bordeaux, Randburg
Johannesburg, Gauteng South Africa 2194
When
–