About the speaker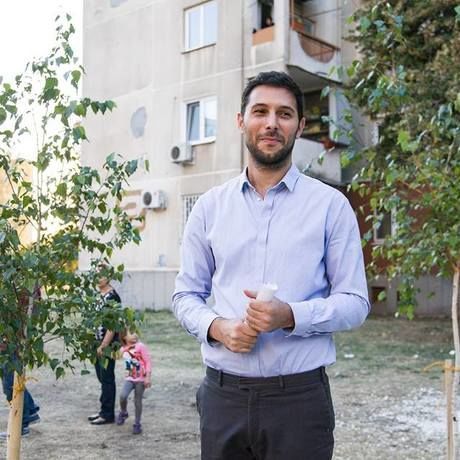 Любо Георгиев е архитект по призвание със силно изразен интерес към градската среда. Той има богат опит като проектант и ръководител на мулти-дисциплинарни екипи, но най-вече съчетава умело проектантските си способности с академична и обществено-ангажирана дейност.
Роден е в София, но прекарва по-голямата част от живота си по света. Завършва средното си образование в Шотландия, а след това учи архитектура в Università Iuav di Venezia (IUAV въw Венеция, Италия) и TU в Делфт (Холандия).
Първите му професионални занимания на архитект преминават през студиа като Manzelle Studio di Architettura (Венеция), Claus en Kaan Architecten (Амстердам), MVRDV (Ротердам) и Turenscape (Пекин). През 2014 г. поема по нов път и се връща в България, за да оглави междуародния фестивал за архитектура и градска среда One Architecture Week (2014 - 2016). Под негово ръководство се провеждат последните три издания на фестивала с теми свързани пряко с града Пловдив и случващи се в подкрепа на Пловдив - Европейска столица на културата 2019 / Plovdiv 2019 ECOC. В момента Любо е ръководител на екипа на Визия за София, който ще изработи визията за развитие на столицата за следващите десетилетия, както и директор на столичното общинско предприятие "Софпроект-ОГП".
Favorite quotes from this talk
No quotes yet. Sign in to tag a quote!
66

Lovely Attendees






see everyone