Ljubo Georgiev
May 18, 8:30am - 10:00am EEST. Hosted at Generator
part of a series on Commitment
About the speaker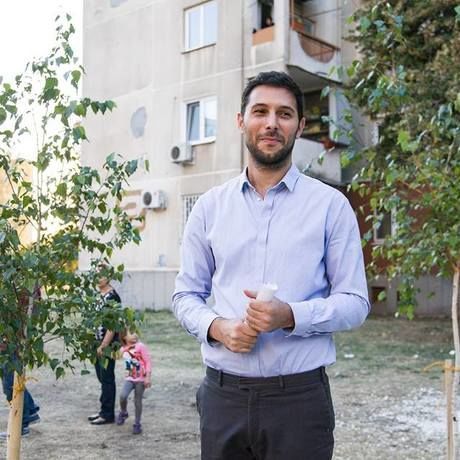 Любо Георгиев е архитект по призвание със силно изразен интерес към градската среда. Той има богат опит като проектант и ръководител на мулти-дисциплинарни екипи, но най-вече съчетава умело проектантските си способности с академична и обществено-ангажирана дейност.
Роден е в София, но прекарва по-голямата част от живота си по света. Завършва средното си образование в Шотландия, а след това учи архитектура в Università Iuav di Venezia (IUAV въw Венеция, Италия) и TU в Делфт (Холандия).
Първите му професионални занимания на архитект преминават през студиа като Manzelle Studio di Architettura (Венеция), Claus en Kaan Architecten (Амстердам), MVRDV (Ротердам) и Turenscape (Пекин). През 2014 г. поема по нов път и се връща в България, за да оглави междуародния фестивал за архитектура и градска среда One Architecture Week (2014 - 2016). Под негово ръководство се провеждат последните три издания на фестивала с теми свързани пряко с града Пловдив и случващи се в подкрепа на Пловдив - Европейска столица на културата 2019 / Plovdiv 2019 ECOC. В момента Любо е ръководител на екипа на Визия за София, който ще изработи визията за развитие на столицата за следващите десетилетия, както и директор на столичното общинско предприятие "Софпроект-ОГП".
Local partners
SiteGround is an international IT company, specialising in web hosting solutions for websites of all sizes. Founded in 2004 in Bulgaria, they have a rapidly growing customer base from all over the world. Today they offer local services in Spanish and Italian, and power over 1 000 000 domains in 5 data centres on 3 continents. Their team is constantly growing in numbers and locations, currently comprising of more than 500 people in 6 offices in Bulgaria and Spain or remotely in over 13 countries.
SiteGround's core philosophy is craftsmanship and building innovative, and creative solutions. By supporting CreativeMornings chapters in Spain, Italy and Bulgaria, they want to nurture and further contribute to the development of the creative community on a local level.
Location
Hosted at Generator
bulevard "Cherni vrah" 47, 1407 Promishlena zona Hladilnika
Sofia, 1407
When May 18, 2018
8:30am - 10:00am