Liza Marielly Djaprie & CM Jakarta's 1st Anniversary
– Hosted at Conclave Wijaya
part of a series on Shock
About the speaker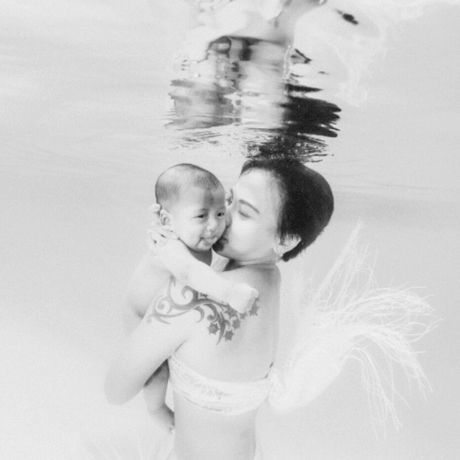 "The biggest obstacle for human beings is that we get trapped so easily in this web of unhappiness. It's like there is a race to win a trophy on who is the most miserable person living on earth. Everyone loves to talk about their misery instead of their bliss. If I could add a psychological disorder in DSM V (a so-called-bible of psychological disorder) it would be the addiction to unhappiness."
Liza Marielly Djaprie is a Clinical Psychologist and Hypnotherapist who does her clinical practice at Sanatorium Dharmawangsa Mental Health Clinic, and runs her private consultation in Sektor 9 Bintaro. She is also a lecturer at Pancasila University for Undergraduate Psychology Degree and a clinical case supervisor at Atma Jaya University for Graduate Psychology Degree. In between her practice, she occasionally conducts numerous psychological training and becomes speaker at some events, one of them is Pecha Kucha Jakarta in early 2015. She often appears on television programs as psychology expert.
She received her master degree in Clinical Psychology from University of Indonesia in 2005. At the same year she also got two diploma degrees on Hypnotherapy and Behavior Analyst. She received diploma of Graphology the next year. The latest diploma she received is in Life Coaching from International Coaching Institution.
Her thirst of knowledge brings her to many places, many courses and educational institution which at the end provide her with chance to meet countless wonderful people. She loves meeting people and learn a lot from each interaction. She loves writing and taking pictures as her way of expressing and capturing moments of this beautiful life which all can be read at her social media accounts.
She believes that life should be lived joyfully. That Joy (not only happiness) is a birth right of each and every human beings.
She lives with her beloved husband and four active children which keeps her occupied all the time with countless opportunity to be Joyful and a continuously blissful life learner.
For CreativeMornings Jakarta session this October, themed "Shock," Liza will reveal her shocking discovery on our addiction to unhappiness.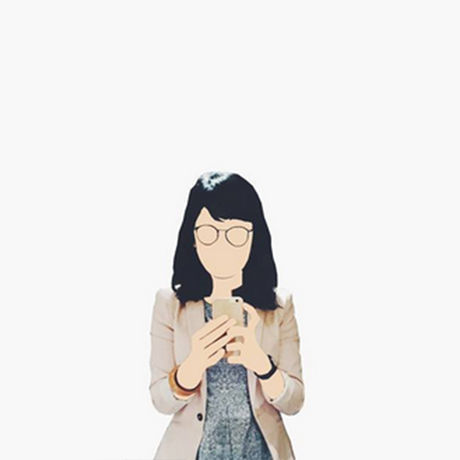 Andhyta Firselly Utami is a weekend spoken word poet and weekday environmental researcher. Her literary thirst drives her to scavenge for meaningful stories and write pieces of her own, while her curiosity allows her to endure hours of crunching data and producing analyses about Indonesia's forests. She'd like to think of herself as a closeted romantic who makes love with numbers during the day and dances with words at night when nobody's looking.
Afu—her nickname—currently works as a Jakarta-based Climate Program Coordinator for a global think-tank World Resources Institute and leads a volunteer-based movement Youth Parliament Indonesia. She graduated with a Bachelor of Arts in International Relations from Universitas Indonesia in 2013, and will join the Class of 2018 in Master of Public Policy program at Harvard Kennedy School.
Several of her poetry pieces include "A Theorem on Kindness", "An Angry Note to Fellow Indonesians", and "My Favorite Things"—all of which were read during Unmasked open mics. In 2013, Afu launched a writing project called 'Love Letter Series' that went viral and attracted some 50 writers to contribute their writings to be published online (http://rakcerita.wordpress.com). On top of this, she also writes essays on The Conundrum Journal (http://afuta.me) and dreams of publishing her very first book soon.
"The theme of 'shock' reminds me of multiple life-changing scenes—the time I found out that I was a woman (and what it means), that my crush likes somebody else (we've all passed this period at one point or another), and that what we ended up becoming is oftentimes different from what we aspired to."
On Saturday, she will be reading a spoken word piece about just that.
Local partners
Additional details
We're now on our 11th session this October, that is also happens to be our anniversary month! We're so grateful that along the year, our community slowly getting bigger, warmer, and merrier; and we thank you to be the first ones who support us.
The celebration will be held on Saturday, October 31st, 2015. Starting 8 am till 12 pm. Not only that we'll be having Liza Marielly Djaprie, the session will be continued with a simple birthday event and some humble surprises!
Location
Hosted at Conclave Wijaya
Jl. Wijaya I No. 5C, Petogogan, Kebayoran Baru
Jakarta, DKI Jakarta Indonesia 12170
When
–