Linda Ha
February 28, 8:30am - 10:00am MST. Hosted at CKUA
part of a series on Invest
About the speaker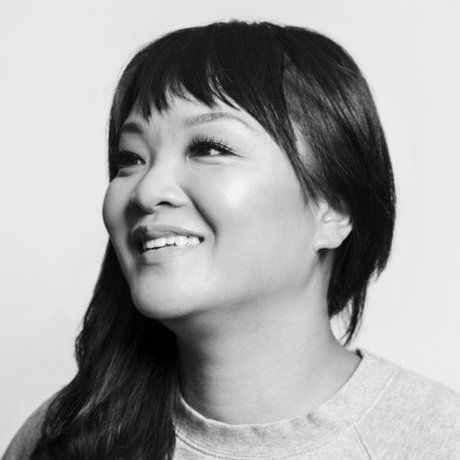 "When Linda Ha first opened her own barbershop, in King Edward Park in 2011, things were a little slow. "The first two months, we had no one in there," she remembers. "We'd go shopping and give out our [business] cards."
The drought didn't last. Pretty soon the media got wind of her concept—a modern, stylish take on the classic men's barbershop—and before long Barber Ha was attracting fashion-conscious clientele from all over the city. In response to the demand, they squeezed a third chair into the 500 ft2 space. Then they extended the hours. But within a year, it was clear: they needed to move to somewhere bigger.
Today, Barber Ha operates out of a bright, airy second-floor space on Whyte Avenue that's more than three times bigger than its original location. Ha now manages a staff of 15 employees, and demand for what's become known as "the Barber Ha cut" hasn't slowed down one bit. For her part, Ha still seems in disbelief at how far the shop has come. "To be honest, I just wanted a two-chair barbershop where I could do my own thing," she says. "The way Barber Ha is now… was not the plan. But it just goes to show how great the need was."
As Edmonton's barbering industry starts catching up to the trends Ha first spotted in Europe a decade ago, her priorities for the shop are shifting. Now that there are multiple places in town a person can go for the short-on-the-sides-and-back, long-on-top special, she knows that Barber Ha needs to be more than just a barbershop. "It's not even about the haircut anymore," Ha says. "It's about the community. We constantly ask people, 'Why do you still come here?'" All things being equal, Ha believes that customers will choose to spend their time—and their money—at businesses run by people they genuinely like."
-Free Footie
Local partners
Connecting the next generation of Edmontonians with our city.
Edmonton's Next Gen is a group of volunteers working together to create a city that attracts and gives voice to the next generation by connecting people, places, communities, and ideas.
Musical discovery, human connection.
CKUA is a donor-supported arts organization that inspires and connects through the power of music, arts, culture and story. With a focus on musical discovery, we showcase the best creative work from Alberta and beyond and deliver it on-air, online and in-person.
Location
Hosted at CKUA
9804 Jasper Avenue NW
Edmonton, Alberta Canada T5J 0C5
When February 28, 2020
8:30am - 10:00am