Liat Segal
July 20, 8:30am - 10:00am IDT. Hosted at Edmond de Rothschild Center
part of a series on Equality
About the speaker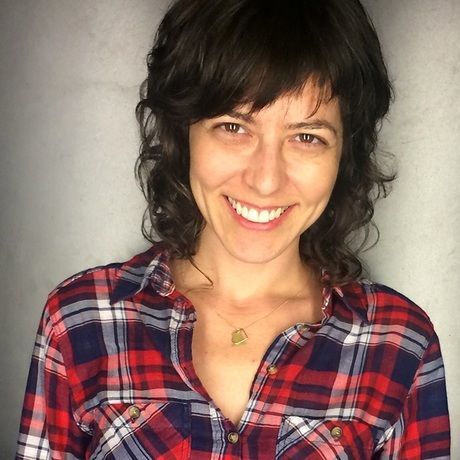 Liat Segal (Israel, 1979), a new media artist fusing together art and technology. In her works, Segal harnesses information, software, electronics and mechanics to build installations and machines that connect the physical world with virtual ones.
Liat graduated M.Sc studies in computer science and biology and the Interdisciplinary Program for fostering excellence at Tel Aviv University. She worked as a researcher at Microsoft Innovation Labs and taught at the Bezalel School of Arts and Design at the Hebrew University.
Segal's recent works were exhibited at the Israel Museum Jerusalem, Bundeskunsthalle, Bonn, Museum für Angewandte Kunst, Frankfurt, National American Jewish History Museum Philadelphia, Hansen House Jerusalem, the Amsterdam Light Festival, Jerusalem International Light Festival and others.
Local partners
Wix has everything you need to create your own stunning website for free. No creative limits, no coding - just the freedom to express yourself and manage your business online. Wix was founded on the belief that everyone should be able to develop, create and contribute online. Join the 87 million users around the world who choose to create stunning websites with Wix.
The Center hosts cultural events, exhibitions and lectures in the fields of art and science. It encourages original, innovative Israeli art, with multidimensional explorations and productive dialogue, pertaining to the fascinating cultural fabric created by Israel's dynamic society.
Additional details
Thursday 20th July: It's an extra special month as we're celebrating our 2nd birthday! So join us at the beautiful 'Beit Rothschild' for a morning of #CMEquality with artist Liat Segal, and cake!
Tickets are FREE but space is limited so be sure to click 'register' above and grab your ticket.
Great coffee by Nahat, tasty delights and mingling from 830am…
Liat's talk will be in ENGLISH and will start at 9am SHARP.
Parking: The closest Irya Tel Aviv parking are Habima or opposite Yehuda Levi 79 / Delicatessen. Both are a 5min walk to the venue.
Special thanks to the generous humans at Wix.com for making our events possible!
Looking forward to seeing you there, Team CMTLV
Location