The Annual Night Event- Let's Celebrate Our 4th Birthday!
July 25, 8:00pm - 10:30pm IDT. Hosted at Molet
part of a series on End
About the speaker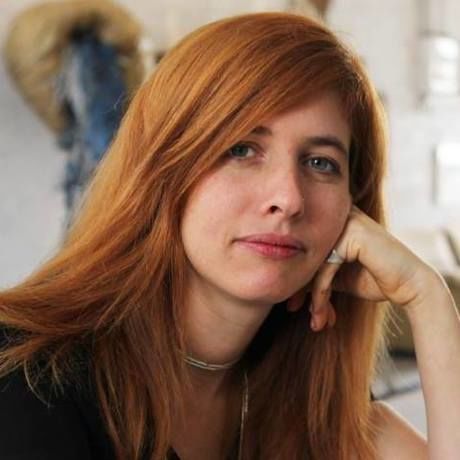 Nivi Alroy is an Israel-based International multidisciplinary artist combining drawing, sculpture, animation and installation.
Her work is based on scientific research in the fields of biology, oceanography, and ecology, coupled with experiences and memories of her family. This manifests in highly detailed works. Although Alroy relies on real-world materials, she transforms them to create a fictional and poetic work in which scientific facts and predictions serve as a starting point.
By mapping the past (that is, our present), Alroy's sculptural installations portray the world after the calamity as an evolutionary hybrid made up of the remains of a destroyed civilization.
She is the recipient of two Israeli Lottery grants: the Most Promising Artist award, the Rabinovich grant, and the Artis grant. She is also an AICF fellow and was the Hebrew University's Safra campus of Mathematics and Life Sciences visiting artist.
Her work has been exhibited in Israel and Internationally. Currently her collaborative exhibition with musiciam Nadav Reboh is showing at the Tel Aviv Museum of Art as well as a solo show at The Herzliya Museum of Contemporary art.
Come hear her story for #CMEnd…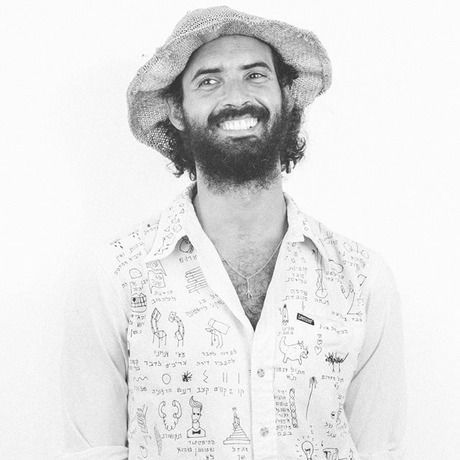 Oren Fischer is a Tel Aviv based artist best known for his drawings, videos, and sculptures. In recent years he has embraced a child-like art style, creating his own language which incorporates image and text with naive typography.
Fischer draws in the Tel Aviv streets in his unique free style, and with this he raises socio-political issues.
Recent exhibitions include: Self Portrait As A Self Portrait, at the Rosenfeld gallery; a solo show at Janco Dada Museum; Fresh Paint - where he won the Sotherby's "Hammer" prize; and a new book of illustrations and a solo exhibition devoted entirely to cultural discourse and artist creation about cancer. Additionally he has initiated an art project in abandoned army bases and he collaborates with musicians in Tel Aviv, designing album covers and art directing the video clips for Red Axes and Ryskinder among others.
He is also the founder and curator of the Red House, a cultural and art community center in the Shapira neighborhood and Meshuna Gallery, an art gallery-cum-cultural space.
Come hear his story for #CMEnd
Local partners
Additional details
Every ending is a new beginning so come celebrate the end of year 3 as Creative Morning TLV turns 4 at a unique creative evening.
Expect a small cobblestone street leading to a welcoming workspace where recycled wood gets another chance at a happy life - not one but two! awesome speakers, Nivi Alroyand Oren Fischer and some fun surprises too.
So join lots of happy, creative people mingling on a summer night at Molet in Jaffa. Talks will be in Hebrew.
The event starts at 20:00 with beer thanks to Beer Bazaar, munchies and mingling. Talks start promptly at 20:30. And because it's nighttime, there'll be more mingling after.
We look forward to seeing you there – it's going to be magical!
So save the date and tell your friends…and come July 16 you can grab your tickets via the REGISTER button above. Because as always, tickets are FREE but space is limited.
Special thanks to the generous humans at Wix.com and Molet and all our sponsors for making this event possible!
Location
Hosted at Molet
Ben Gamliel St 2,
Tel Aviv - Jaffa, Tel Aviv 62666
When July 25, 2019
8:00pm - 10:30pm