Léopold Lambert
October 28, 9:30am - 11:00am CEST. Hosted at Centralna postaja
part of a series on Transparency
About the speaker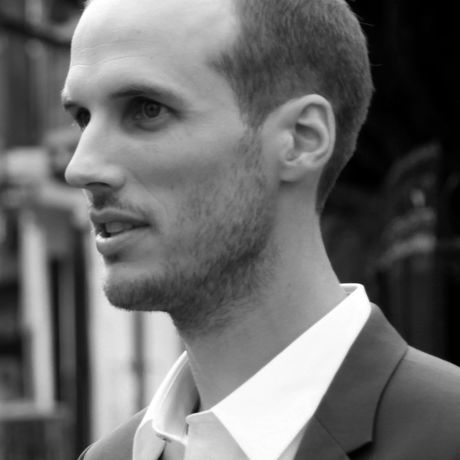 V oktobrskem kreativnem jutru bo Léopold Lambert predstavil različne medije, ki jih na dnevni bazi uporablja, da artikulira uredniško linijo politike arhitekture v odnosu do telesa. Z raziskovalnim delom, plodnimi dialogi in močno vizualno podobo svoje delo predstavlja skozi politiko prostora (oblikovanje, arhitektura, urbanizem) in politiko telesa (antropologija, sociologija, ženske študije, študije spolov, queer študije, itd.). Glavni del pogovora bo tekel o reviji The Funambulist, predstavljene pa bo tudi druge platforme (blog in podcast), ki jo dopolnjujejo.
Léopold Lambert je arhitekt iz Pariza in glavni urednik tiskane izdaje revije The Funambulist, ki jo dopolnjujeta dve platformi z odprtim dostopom (blog in podcast). Je avtor številnih knjig o političnem odnosu arhitekture in teles. The Funambulist raziskuje politični odnos arhitekture in teles.
Local partners
Delo je osrednji slovenski časopis z več kot petdesetletno tradicijo. Do izjemno pestrega in raznolikega nabora vsebin, ki jih vsakodnevno ustvarjajo Delovi novinarji, bralci danes ne dostopajo več samo v tiskani izdaji, pač pa njegove vsebine ob spremenjenih bralnih navadah uporabniki lahko najdejo obogatene in nadgrajene tudi na spletni, mobilni ali tablični platformi.
Additional details
Na zadnji oktobrski petek vabimo na kreativno jutro s svežimi rogljički in dišečo kavo. Tema meseca je t r a n s p a r e n t n o s t, zato bomo odgovarjali na VSA vprašanja!
Location
Hosted at Centralna postaja
Trubarjeva ulica 23
Ljubljana, Slovenia
When October 28, 2016
9:30am - 11:00am