Leon Kowalski
– Hosted at Virtual Gathering
part of a series on Radical
About the speaker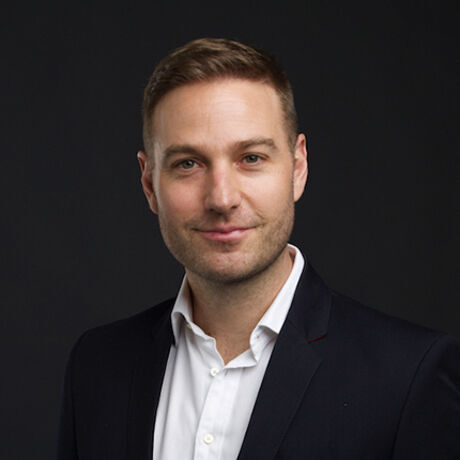 It's our final episode for 2020!
We draw to a close the curtain on our CreativeMornings Cape Town stage with this month's theme truly cutting to the crux of what this weird and wonderful year has been - RADICAL!
From originally stemming to mean the 'root' of something, even the meaning and use of this word, Radical, has magically shaped its way into being the word to describe the fundamental change in something - far-reaching from its origin or norm.
So, what does being radical look like? There is no simple answer and the experience of it is certainly relative. This month we get to share in the ideas and explorations of an individual who has certainly walked a radical path in his journey of life so far.
We welcome to our virtual stage, Léon Kowalski, the Founder and Director of Cape Crypto. This proudly South African and Cape Town based crypto-exchange launched this month as the fresh face on the local crypto-scene.
Léon has a diverse IT background servicing SME's, delving into freelance software development and gaining experience in product management from working in various start-up and customer-facing companies across continents.
However, as Léon has shared with us, getting to where he is today has included many up-rooting moments of radical change in career and in personal development. Listening to his vibrant descriptions of currencies and decentralisation, it came as no surprise to learn that besides for his love of tech, he is passionate about the creative arts and also studied acting and film making in order to be a part of the magic that the sets and stages of films, theatre and television of the world can bring.
We look forward to him joining us on 27 November 2020 to chat about what it means to embrace new ideas and open doors to rooms in ourselves and in the world which we have yet to explore.
———————-
This is a VIRTUAL event, happening online. Please scroll down to find more information on how to attend.
Local partners
Admired and recognised worldwide, AAA School is the only tertiary institution created by and for the advertising profession. Established in 1990 by the AAA (Association of Advertising Agencies), now known as the Association for Communication and Advertising (ACA), AAA School is the official higher education institution for the South African advertising industry.
Additional details
This event will be held virtually using ZOOM. We're taking the things you love most (Connection, Community, and Creativity) about CreativeMornings to the internet! You bring the coffee and breakfast.
Be prepared to share your favorite morning mug, most creative ZOOM backdrop, and have a good time!
Virtual doors open at 8:30AM. Come get settled in, chat, and listen to some groovy sounds. We'll get the show rolling at 9am and have you good to go just in time for your 10am conference call.
You will need to download ZOOM in order to join us! You can do that here (it's FREE) https://zoom.us/download
We'll be sending out the links for the zoom call to all registered attendees via email the day before the event.
Location
Hosted at Virtual Gathering
Invite link will be send to you via email
Zoom, South Africa
When
–