Lana Zaher
–
part of a series on Insecure
About the speaker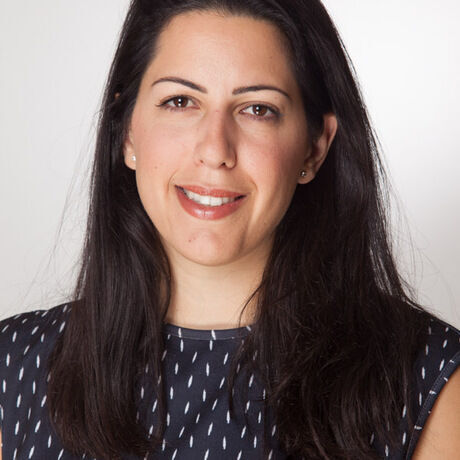 Find the live streamed video from the event here
Meet this month's speaker Lana Zaher, VP International Business of AlArz Tahini.
What started as a small family business based in Nazareth, Israel, has grown into an internationally recognized brand, largely due to her mother Julie Zaher's leadership and Lana's marketing efforts and vision to take the company global. Today, Lana is responsible for all exports and marketing of AlArz Tahini products. Their gourmet Tahini and Halva are made exclusively from Ethiopian sesame and can be found in specialty stores like Ottolenghi and used by top chefs in Israel and around the world.
She holds a B.A in international Relations at the Hebrew University, Jerusalem, and an executive MBA from Kellogg, Northwestern University and University of Tel Aviv.
Come hear her story…
Local partners
Wix has everything you need to create your own stunning website for free. No creative limits, no coding - just the freedom to express yourself and manage your business online. Wix was founded on the belief that everyone should be able to develop, create and contribute online. Join the 87 million users around the world who choose to create stunning websites with Wix.
Coffee salon & roastery, Nahat offers several blends & single origin specialty coffee brewed in various methods. The cafe serves freshly baked goods and more. Come taste our coffee at CreativeMorningsTLV and visit our cafe on 1 Reines St, off Kikar Dizengoff, Tel Aviv.
Additional details
9:00am Thursday, June 25 - Talk in English
Meet Lana Zaher, VP International Business of AlArz Tehina, the tehini of choice of Ottlengi and chef's worldwide and this month's speaker for #CMInsecure. We're experimenting with the virtual format so we'll start at 9:00AM SHARP and we'll be streaming via Zoom, with Facebook live.
How Do I Attend the Event Virtually?
1. As always, tickets are FREE but we'd love you to click 'register' above and grab your ticket when they go live on Thursday June.
2. Download Zoom if you haven't already. You can download it for free at https://zoom.us.
3. On June 25 9:00am Join our Zoom Meeting
Zoom Link: https://us02web.zoom.us/j/89039146584?pwd=M1RRUFVVNm1QcXozQXQ5TXJPMk1nZz09
Meeting ID: 890 3914 6584
Password: 939733
Event Overview 9:00-10:00am
9:00AM Log into Zoom with a mug of your fav brew
9-9:15AM Coffee breakout rooms + Live music
9:15AM Lana will speak. Her talk is in ENGLISH
9:35AM Interactive Q&A
10/10:15AM Back to the couch, ahem work ;)
Looking forward to seeing you there, and don't forget to BYOM - bring your own mug of coffee / tea, Team CMTLV
PS Special thanks to our generous sponsors global and local for making our events possible.
PPS What to say to my boss? The COVID edition. We know a lot of team meetings are now at 9am so consider inviting your whole team to join in for a morning of inspiration to end the work week. Or, if you're back at the office consider streaming our event on a shared screen in the office (maintaining social distancing) and joining as small groups…or perhaps you have more ideas for us? Drop us a line, we can't wait to host you all!