Kayli Levitan
– Hosted at Friends of Design - Academy of Digital Arts
About the speaker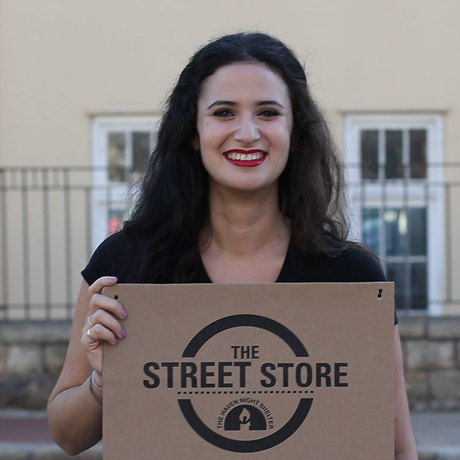 Kayli Vee Levitan is a Creative Group head at an ad agency called M&C Saatchi Abel and is the co-founder of The Street Store, a global pop-up clothing store for the homeless.
Thanks to The Street Store she has won local and international advertising awards, was in House & Leisure's Top 60 Upcoming Young South Africans; Lead SA's South African Hero of the Month; in the Mail & Guardian Top 200 Young South Africans; Glamour Magazine's Woman of the Year; one of Marie Claire's global female pioneers. She's also done a TED Talk, among other public speaking opportunities.
But most important to her, is the fact that The Street Store has gone on to clothe more than 500,000 homeless people around the world.
Local partners
Visual Impact prides itself on being the authority in both digital and high definition broadcast solutions in South Africa. Visual Impact offers an comprehensive rental service for all of their clients needs, complimented by an unmatchable sales department offering a wide variety of products for sale.
Additional details
Meet and greet upstairs at the Friends of Design Academy for a complimentary coffee and breakfast followed by a 20 min talk.
Location
Hosted at Friends of Design - Academy of Digital Arts
186 Bree Street
Cape Town, South Africa 8000
When
–