Kate Moore
May 25, 8:30am - 10:00am CDT. Hosted at Studio 615
part of a series on Commitment
About the speaker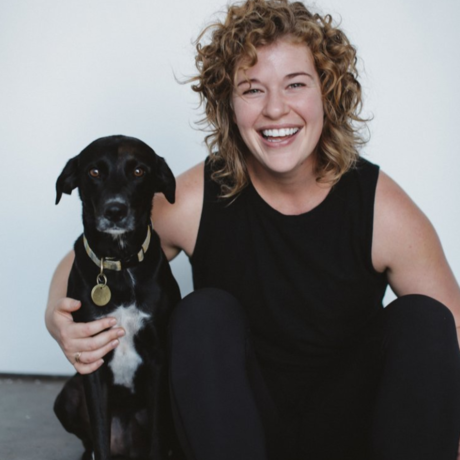 Kate is the owner of getFIT615, a group fitness and personal training studio in the heart of Nashville, TN. She is passionate about movement, growth, fun and belonging. Her core value is authentic connection and her goal is to bring that to every moment.
Kate encourages students to love their bodies and appreciate them for all they are. She believes that movement is vital to our well-being and that we should move our bodies in a way that we enjoy with people we love.
Kate's dog is Emma. She is kind. She is gentle. She listens. She also likes for all of her students to know that they don't have to do anything that her mom says and instead gives them the option to play fetch with her or cuddle in the office.
Emma is a firm believer that you can always run faster. She knows that practicing steady breathing, landing lightly on all four paws, letting your tongue hang loose out the side of your mouth, and pinning your ears back in true "fast-ear" form, are running's most important tips. Emma also believes that sometimes you have to go after a squirrel and sometimes you have to lay on the cool concrete floors for a round or two.
She's been known to lick a face, steal a mat, and cuddle during a plank. She's been named "Nashville's fittest dog," and you just might meet her if you come out to CreativeMornings this month!
Local partners
Additional details
We're back at Studio 615, where there's plenty of parking!
Location
Hosted at Studio 615
272 Broadmoor Drive
Nashville, Tennessee 37207
When May 25, 2018
8:30am - 10:00am