Kacey Cardin
October 18, 8:30am - 10:00am CDT. Hosted at Center 615
part of a series on Flow
About the speaker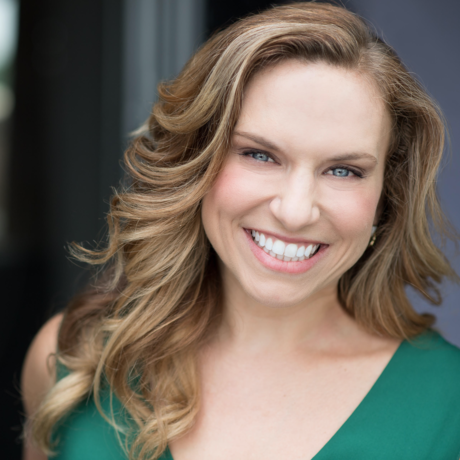 Kacey Cardin brings a fascinating balance of experience to the CM stage this month. She worked for a decade as a professional opera singer and actor, gracing stages across the world, from the Grand Ole Opry to Austria, and then decided to undertake years of rigorous training to become an ontological and facilitative executive coach.
In 2017, Kacey created Chakralesque, a movement and energy-based workout for body, mind, and spirit. In conjunction, she developed "The 7 Wheels of Leadership": a system that teaches leaders to source their fully-integrated selves in order to maximize their impact and fulfillment.
Kacey is especially skilled at the art of coaching on a deep level – cutting through peoples' successful exteriors and straight to the heart of who they truly long to be. She specializes in working with high-achievers, creating the next level of their leadership, expression, and work/love integration. She brings authentic communication, warmth, powerful presence, intuitive understanding of human behavior, and high-level support for those prone to "Imposter Syndrome" and the "Not Enoughs".
Her clients appreciate her straightforward, down to earth approach to soul-level transformation – and we hope everyone in attendance will leave this talk changed!
………………………………………………………… A graduate of Vanderbilt University and the University of Tennessee, Kacey Cardin, ACCC, PCC, is a dynamic coach and leadership development consultant whose client roster is as diverse as her own professional journey. She partners with executives and top performers in multinational finance and law firms, non-profits, small businesses in tech and hospitality, and creative leaders in the TV/film and music industries. Her clients can be found at companies including Google, ABC, and Fox News, where they are impacting the world on a daily basis, whether through politics, the Broadway stage, a bestselling novel, or viral TedTalks.
Kacey resides in Nashville and Brooklyn with her fiance, and maintains a global private practice while also occasionally stepping back onto the operatic or musical theater stage, living her commitment to a world in which all leaders are fully and authentically expressed.
Location
Hosted at Center 615
615 Main St
Nashville, Tennessee United States 37206
When October 18, 2019
8:30am - 10:00am