Ju Torres - Escancarando as portas da insegurança
– Hosted at ZOOM
part of a series on Insecure
About the speaker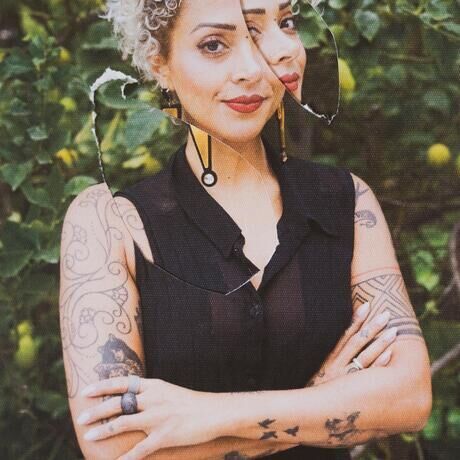 **[Portuguese]**
Conhecer a Ju é ver-se inundado por uma energia que nos abraça e entusiasma. Jornalista de formação, publicitária por vocação, empresária por impulso e podcaster por loucura. Seja qual for a ordem dos fatores, o produto é o mesmo: um portento de criatividade.
Tratou a lusofonia por tu e morou no Brasil (onde nasceu), Moçambique, Angola e Portugal, para além da África do Sul. Sempre à procura de novos desafios, quer sejam pessoais como profissionais. Cada cultura tem sido, e continuará a ser, determinante para as referências que encaixou em inúmeros projetos e contextos da sua vida.
Como muitos profissionais que ultrapassam os 20 anos de carreira e sentem a necessidade de se desafiar e ir um pouco mais além, decidiu investir num negocio próprio. Abriu, em dezembro de 2016, o The Biggest Cloakroom in the World, o primeiro bengaleiro XXL de Portugal. Uma marca de aspiração e implementação mundial, que pensa localmente e que se tem destacado das demais pelo seu profissionalismo, credibilidade, parcerias de sucesso e expansão.
Atualmente divide os seus dias de empresária com um coletivo de estratégia e comunicação, o The creative Collective, e também com o Absurdo, um podcast que nos dá um alento para ultrapassar os 40 anos com o frescor da juventude.
A Ju vai dar-nos uma palestra animada e com o seu sotaque nordestino encantador. Esta sessão vai ser em português, porque nós merecemos ouvi-la com toda a genuinidade e espontaneidade.
**[English]**
Getting to know Ju is getting flooded with an energy that embraces and excites us. Trained journalist, publicist by vocation, entrepreneur by impulse and podcaster by madness. Whatever the order of factors, the product is the same: a portent of creativity.
She fully embraced the Lusophone world: she lived in Brazil (where she was born), Mozambique, Angola and Portugal, in addition to South Africa. Always looking for new challenges, whether personal or professional, each culture has been, and will continue to be, an important part of the equation in which she fits countless projects and contexts.
Like many professionals who've been working for over 20 years, and who feel the need to challenge themselves and go a little further, she decided to invest in her own business. In December 2016, she founded The Biggest Cloakroom in the World, Portugal's first XXL cloakroom. A brand of global aspiration and implementation, that thinks locally and that has stood out from the others for its professionalism, credibility, successful partnerships and expansion.
Currently she shares her entrepreneurial days with a strategy and communication collective, The Creative Collective, and also with Absurdo, a podcast that gives us a boost to overcome the 40-year-old barrier with fresh eyes.
Ju is going to give us a lively lecture with her charming northeastern Brazilian accent. This session will be in Portuguese, because we deserve to listen to her with all the purity and spontaneity.
Additional details
This month, once again, we'll bring CreativeMornings to your home. We'll stream it on Zoom (please download it before) and you can watch it from the comfort of your own computer or mobile phone. This session will be in Portuguese.
Location
Hosted at ZOOM
Personal computer
Lisbon, Portugal
When
–