Johnson Witehira talks about his world view, his art practice, being a father, and how our lives might look and function if the world was designed from a bi-cultural perspective.
About the speaker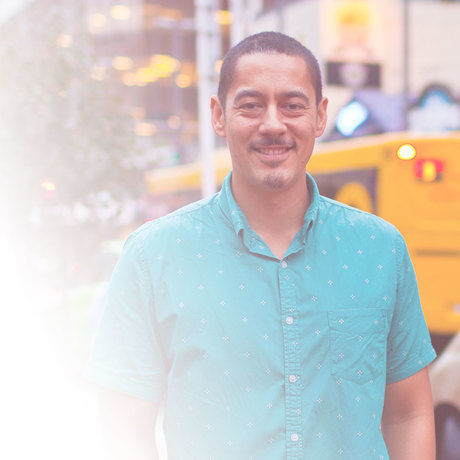 Compassion is a pause button that reminds us of a fundamental truth: we're all stumbling and nobody has it figured out. The best part about compassion is that it's a learned trait—unlike your height or eye color—and the more we practice accepting others the sooner the easier it becomes to accept ourselves.
When this is at the forefront of our minds, we give people a chance to show up and be seen. When in doubt, the answer is compassion. It's something that is essential in graphic design, and something our speaker for this month, Johnson Witehira, has been investigating and practising himself.
At High School Johnson dreamed of being a video game designer. At the time though this didn't exist in New Zealand's education system. So, with a love of art and computers He ended up studying the next best thing, graphic design. Typography. Grids. The Bauhaus. It was all so new and exciting. Yet, for some reason it also felt wrong. Why? Graphic design has its roots in Europe in America. What does it have to do with being Maori, being Pākehā or being a New Zealander?
In search of answers, Johnson went on to complete a Masters in Graphic Design (2007) and a Doctorate in Maori Visual Art (2013). A the same time, his many art and design projects, which have been profiled by Monocle Magazine, Novum and AIGA, are responses to the challenge of how we might develop unique approaches to art and design here in Aotearoa New Zealand.
Join us on Friday 29 September at Studio One Toi Tū to hear about Johnson's explorations and discoveries. Registrations open on Monday 25 September at 11am.
Favorite quotes from this talk See all
"

We can't undo the things that our ancestors have done to each other—the lands taken, the promises broken, and some of the dreams forgotten—but I think as designers, as artists, as whatever you are doing here; it's your responsibility to imagine this type of New Zealand that hasn't yet happened. — Johnson Witehira
151

Lovely Attendees







see everyone