John Englander
March 16, 8:30am - 10:00am EDT. Hosted at Loggerhead Marinelife Center
part of a series on Courage
About the speaker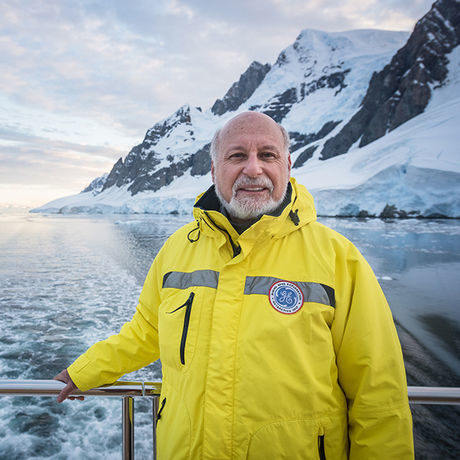 John Englander is an oceanographer, consultant and leading expert on sea level rise. His broad marine science background coupled with explorations to Greenland and Antarctica allows him to see the big picture of sea level rise and its revolutionary impacts.
He brings the diverse points of view of an industry scientist, entrepreneur and CEO. For over thirty years, he has been a leader in the private and non-profit sectors, serving as CEO for The International SeaKeepers and The Cousteau Society.
John is Founder and President of the International Sea Level Institute, a new non-profit organization focused on explaining the latest science about long-term rising sea level. The institute's focus is on adaptation to higher ocean levels, but also addresses the connection with various efforts at "sustainability" to slow the warming that may slow the rate of ocean rise. The institute will teach professionals in engineering, architecture, finance, law and planning to prepare for the challenging era ahead including explaining the financial risks of increased flooding advocating for "intelligent adaptation."
Englander's acclaimed book, High Tide On Main Street: Rising Sea Level and the Coming Coastal Crisis, clearly explains the science, the impending devastating economic effects and the opportunity to design for a more resilient future. Politico listed it as one of the top 50 books to read.
Connect with John via Twitter @johnenglander
Local partners
Location