Jill Mathieu
– Hosted at your own home.
part of a series on Promise
About the speaker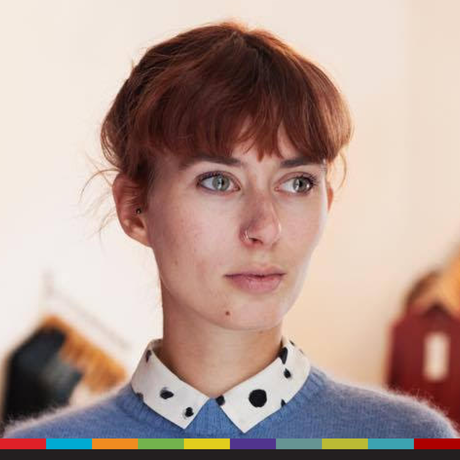 For ✨our first virtual event✨ we wanted to invite someone who has used their skills for good during this pandemic, so we are honoured to be joined by the amazing Jill Mathieu from copywriting collective goodcopy.ink! 🎉

You might have bought some of her 'Love in the Time of Corona' postcards or seen her "Ik u ook" posters in the Ghentian streets. One thing is certain: Jill believes in the power of words and employs them to spread love 💕

About Jill
The Polish writer Igor Walszborszki ate raw herring every morning and drank it with vodka. He wrote his first poem after a dip in the nicely refreshing ice. He has been nominated for the Nobel Prize four times. Jill hasn't.
However, she is a woman of words. And when she gives that word to someone, she wants it to mean something. That's why she and her copywriting collective goodcopy.ink work for brands who use her vowels, oxymorons and Oxford commas for the better.

Find more about Jill: CM Profile | @goodcopy.ink
Additional details
ABOUT THE TALK

You've got my word

Every idea starts with one word. That word can become a moon landing, a love story, a revolution. Words are able to incite violence or inspire peace. Words bite, snarl and growl, but also heal, comfort and set free.
Words can set us apart, but right now, let's use them to bring us together.
⏰ LINEUP

▸ Welcome, virtual hugs & high-fives
▸ "You've got my word" with Jill Mathieu + Q&A
▸ Scavenger hunt
▸ Short workshop with Jill Mathieu
▸ Break-out rooms
▸ 30-Second Pitches
▸ Thank yous and goodbyes
✨ KNOW BEFORE YOU GO

✦ First of all, you will be in charge of your own breakfast and coffee. We know, bummer.
✦ Secondly, it would be best if you had the latest version of Zoom installed.
✦ You also need a pen and some paper within reach.
✦ We would love it if you turned your camera on if possible. The event will be recorded and we will take some pictures.
✦ And lastly, we will be using break-out rooms, which will be clearly announced and explained during the event.
✦ But most important of all: this event is not a webinar. We're as zoom-fatigued as you are, so we want this event to be inspiring, fun, and an opportunity to bring some new people into your life.
Location
Hosted at your own home.
Or somewhere in the comfort of your place. Meeting link to be sent before the event. Please make sure you have the latest version of Zoom installed on your device.
Ghent, Belgium
When
–