Jeremy Puren
May 27, 8:30am - 10:00am SAST. Hosted at Friends of Design - Academy of Digital Arts
part of a series on Reality
About the speaker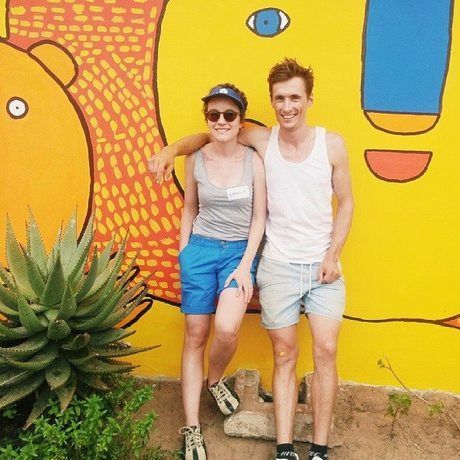 Jeremy Puren is the director and co founder of See Saw Do; a child centred place-making design studio based in Cape Town. See Saw Do started out in 2010 as an award winning student project of SSD's other co-founder, Xanelé Purén who illustrated educational books and wall murals to serve home based Early Childhood Development (ECD) centres. In 2011 we officially launched See Saw Do as a social enterprise that collaborates with NPO's and corporate clients to design and facilitate "extreme makeover" projects where some of our country's most vulnerable children reside. This has also led to designing creative workshops and pop up environments where children can engage in a creative and free approach to design thinking and problem solving through play.
They are passionate about prototyping, designing, testing ways that environments where children live, learn and play can be improved to best suit their needs. They have been very fortunate to always have clients who value their approach and who are willing to be part of the change that they aim to achieve.
Local partners
Friends of Design is the leading Digital Design School in Cape Town, delivering top class training to Full Time, Part Time and Corporate groups in the fields of Print, Web, Video, Motion Graphics and Game design.
Additional details
Meet and greet upstairs at the Friends of Design Academy for a complimentary coffee and breakfast followed by a 20 min talk.
Location
Hosted at Friends of Design - Academy of Digital Arts
186 Bree Street
Cape Town, South Africa 8000
When May 27, 2016
8:30am - 10:00am