Jeff Reichman
August 28, 8:30am - 10:00am CDT. Hosted at Glasscock School Of Continuing Studies - Rice University
part of a series on Action
About the speaker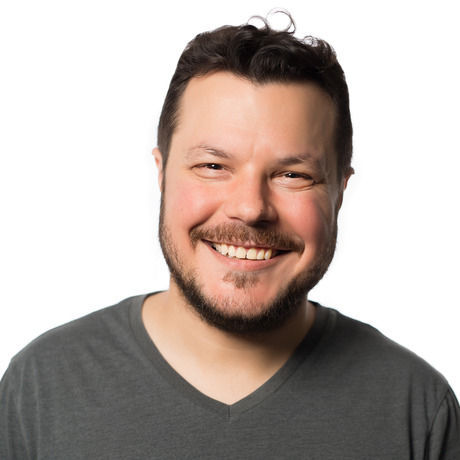 Jeff founded January Advisors, a technology firm that works with governments and non-profits in the public sector. He's worked on government transparency projects, drafted open data policies, visualized government data, organized hackathons, and spearheaded get-out-the-vote campaigns. His work has been recognized by the White House, the Houston Business Journal, and the League of Women Voters, among others.
But when he moved to Houston six years ago, he didn't know anyone here. Since then, his journey involves a handful of startups, a few eccentric millionaires, a heavy dose of meetups, and a whole lot of friendly Houstonians.
Local partners
The mission of the Susanne M. Glasscock School of Continuing Studies is to further Rice University's commitment to educational outreach by providing lifelong personal and professional development opportunities to the larger community. Established in 1967 with its first courses offered in 1968, the school now attracts just short of 20,000 enrollments each year to its non-credit and credit programs and is the leading university continuing education program in Houston. In 2006, Continuing Studies officially became the Susanne M. Glasscock School of Continuing Studies to honor a generous endowment gift from Houstonians and Rice alumni Melbern G. and Susanne M. Glasscock.
Personal development opportunities are offered in arts, humanities, sciences, creative writing, studio art, photography, lifestyle and personal finance. Professional development programs include courses in human resources, paralegal studies, facility management, communication skills and financial services.
Greenway Coffee Company. Established 2009. Houston, TX. Focused on sourcing quality relationships and coffee throughout the supply chain, from Producer to Barista.
El Tiempo Cantina defines the extraordinary flavors and culture of Tex Mex cuisine. For the past 55 years, we have dedicated ourselves to perfecting every aspect of what Houstonians have come to know as authentic Tex Mex cooking. Our ultimate dedication is to each and every customer. You will feel at home as part of the family and you'll be cared for completely during your dining experience. Our servers uphold the standard to provide absolutely the best dining experience at each El Tiempo Cantina location. Much diligence and effort has been vested in developing the recipes, the training of our staff and the consistent delivery of the best Tex Mex dining experience you will ever have!
Additional details
Please note: Anderson-Clarke Center at Rice University's Susanne M. Glasscock School of Continuing Studies can be reached by taking University Blvd., and exiting at Stockton Dr. Please park in West Lot 1 (which is the lot nearest the venue). *If you've visited Rice Media Center before—you'll see that building on your right, on your way to the Anderson-Clarke Center at Rice University's Susanne M. Glasscock School of Continuing Studies.
Location