Jay Pitter
September 14, 8:30am - 10:00am EDT. Hosted at Arts Place
part of a series on Chaos
About the speaker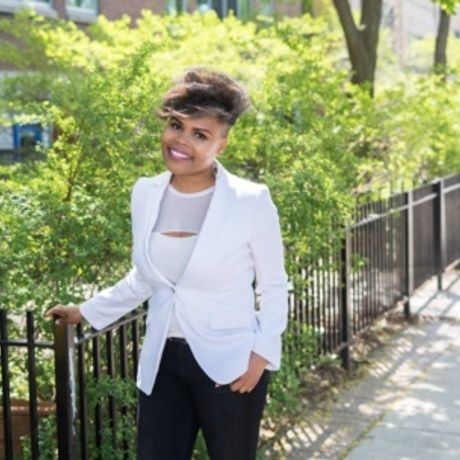 Jay Pitter, MES, is an award-nominated author and placemaker whose work has consistently resulted in co-creating more inclusive and vibrant cities. She has spearheaded large-scale, institutional, city-building processes—rooted in neighbourhood knowledge—that address growing divides in urban centres. Most recently, she collaborated with Westbank to increase community engagement in the Honest Ed's redevelopment process; consulted on Edmonton's new heritage plan; and led a professional development luncheon for women city-builders in Detroit. While Jay has worked on a diverse portfolio of initiatives, housing has evolved as a key focus. Advocating for dignified, safe, and affordable housing is not just a professional mission for Jay; it is personal.
Her city-building values are informed by her childhood experience of growing up in social housing. She has also been influenced by the long-term mentorship of her second grade Irish Canadian teacher who modelled the power of reaching across racial, class, and gender differences. In addition to housing, Jay also focuses on democratizing urban design, social urbanism, and story-based public engagement. She regularly sparks important conversations on these topics through media platforms such as the Agenda with Steve Paikin, CBC Radio, Maclean's, and Canadian Architect; and through educational institutions like Ryerson University where she has taught an urban planning course. Moreover, Jay co-edited Subdivided, a Coach House anthology exploring inclusive city-building. She is now working on several placemaking projects in the U.S., and writing Where We Live, which will be published by McClelland & Stewart at Penguin Random House
Local partners
Nate's Coffee strives to provide the highest quality coffee, roasted in small precise batches. You'll find Nate's Coffee in whole bean or drip coffee across the Bluegrass.
Location
Hosted at Arts Place
161 North Mill Street
Lexington, KY United States 40507
When September 14, 2018
8:30am - 10:00am