January is Promise
–
part of a series on Promise
About the speaker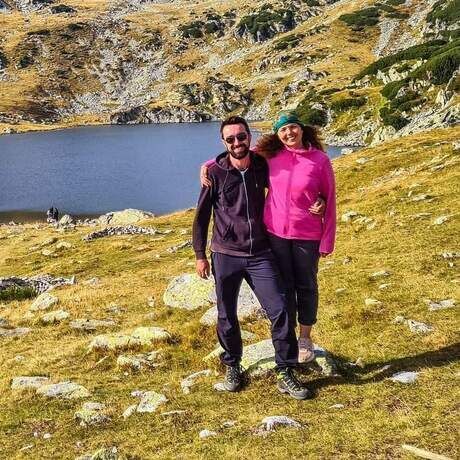 We are Simona and Alex, two world travelers and digital nomads. In the past, we used to spend most of our resources on traveling, until it became a lifestyle. One day we took the craziest decision of them all: quit our jobs, travel the world, and work at the same time. Over the years we've spent more than 9 months exploring South Asia, 7 months in Mexico and Central America and the list goes on. We've been together (in not so many years) in more than 50 countries. But for us traveling is more about quality and never about quantity. Last year we started focusing more on our beautiful country, Romania.
It's been more than five years since we took our leap of faith and we still don't regret it! We love our lifestyle with all the plus and minuses it brings and we share it with you. Enjoy! :)
Additional details
9:00 a.m. Friday, January 22, 2021 - Talk in Romanian
Meet Lipa Lipa, Simona & Alex, this month's speakers for #CMPromise.
Even if we're experimenting with virtual format, so we'll be streaming via Zoom, expect to be mesmerized by Lipa-Lipa when they will be sharing to us their story.
How Do I Attend this Virtual Event?
As always, tickets are FREE but we'd love you to click "Register" above and grab your ticket when they go live on Monday January 18, 11:00 a.m. Only registered participants will receive the zoom link!

Please make sure you download Zoom prior to the event, if you haven't already. You can download it for free at https://zoom.com

On January 22, 9:00 a.m. Join our Zoom Meeting
Looking forward to seeing you there, and don't forget to BYOM – bring your own mug of coffee/tea, for a lovely creative morning talk!