Jan Shepherd
October 11, 8:30am - 10:00am CEST. Hosted at Bain & Company
part of a series on Flow
About the speaker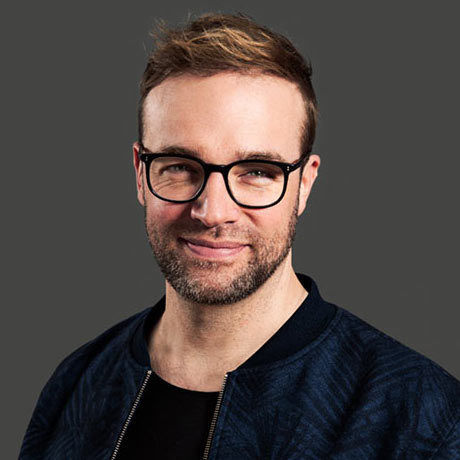 Jan Shepherd is an integrated Creative, focussing on visual storytelling and creating branded experiences. He got his first skateboard at the age of 9, which changed the way he wears his trousers forever. The music, the lifestyle and the design influences from the board sport led to him studying graphic design and shooting his own films.
His professional career began with designing magazines, posters and the heavy use of typography. He co-founded and ran a Creative Production Studio out of Munich, moved to Austria to work as an art-director and creative producer, shooting free ski films and serving clients like adidas snowboarding and Redbull Mediahouse. He also initiated "Laserkatz", an artist collective and exhibition series, bringing together artists from the transalpine region.
After falling in love with Berlin, he continued working as a freelance Art- and Creative Director and Creative Producer for clients such as adidas Brand Design, Friends of Friends and Montblanc, before joining Aperto | IBM iX as an Associate Director, helping to create a better digital tomorrow.
He holds a BA (hons) in media design and besides the love for his wife, his little son and for what he does, he likes digital photography, the ocean, waves, live music, mountains, good coffee, Italian food and hitting the road. Since 2019 he is also part of the IADAS and has the honour of judging the Lovie Awards.
Local partners
Monotype offers a wide range of typefaces, tools, and technologies that help users and OEMs bring type to life. The ultimate goal of Monotype products and services is to ensure that clients can use type to the fullest, preserving its high quality and aesthetic value on screen, paper and Web.
Rotesleuchten Film is a smart production company based in Berlin. Rotesleuchte produces a variety of formats for social media, education, and documentation, with an emphasis for story driven content. Rotesleuchten is CreativeMornings Berlin's favourite video partner since Summer 2014.
Additional details
[Talk language: English]
How being in the zone helps thinking out of the box.
"Being in the Zone", "The Forever Box", "Deep Now" … Flow has many names. They all mean the same thing: The state of total presence. What is Flow actually, how does it work and is it hackable?
Have you ever reached the point during your run, when you're just running? Not thinking of the pain in your legs, being out of breath, or for how long you've already been moving? You probably reached the "State of Flow" that is called a "Runners High". This means being so focussed on what you're actually doing, that you lose the sense for time, pain, expectations, or anything else that usually holds you back from performing better or being more creative. You can't force the State of Flow. But if you understand what happens when we fall into the Deep Now you can change how you approach life for the better.
Location
Hosted at Bain & Company
Potsdamer Platz 11
Berlin, Germany 10785
When October 11, 2019
8:30am - 10:00am