Ira Singhal
July 6, 9:00am - 11:00am IST. Hosted at CoWrks
part of a series on Intention
About the speaker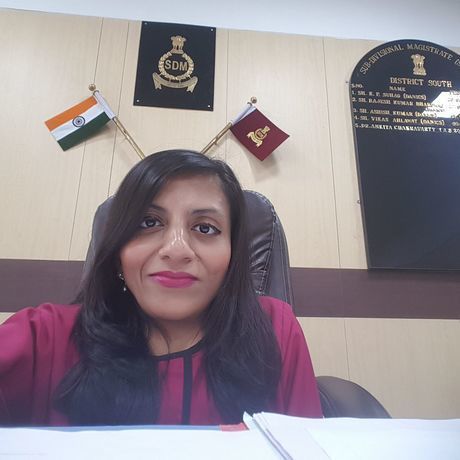 Ira Singhal, an IAS Officer, is the first person with disability to top the prestigious Civil Services Examination of India. She has B.E. and MBA degrees and has worked as a Strategy Manager for Cadbury India Limited. Before her selection as an IAS officer in 2015, she was rejected thrice by the government as an IRS officer in the same exam despite clearing it, due to her disability. She decided to fight the rejection in CAT and won after a long battle. Before joining as an IRS officer, she gave the exam again and this time she got selected as an IAS officer. She currently serves as SDM of Alipur sub-division in North Delhi district.
Local partners
A partner, purpose-built to help companies reimagine how they can organize, connect and thrive through a radically customer-centric approach and with game-changing technology at their core.
Overlooking a burst of the best in social infrastructure, the Gurgaon Central chapter of CoWrks opens you up to sweeping views of the downtown Gurgaon skyline. Through National Highway 8, CoWrks Gurgaon Central is the only coworking space across the country that connects business travellers and members directly to the Delhi International Airport with one single expressway. The chapter is surrounded by amenities that include - a lavish spread of F&B outlets, ATMs, retail outlets, fitness centers, and a beautiful concourse area at it's heart, to name a few.
Location
Hosted at CoWrks
Gurgaon Central, NH8, Udyog Vihar Phase-IV, Gurugram
Gurugram, Haryana India
When July 6, 2018
9:00am - 11:00am