Inner City Innovators: A Conversation about INSECURE
– Hosted at ZOOM
part of a series on Insecure
About the speaker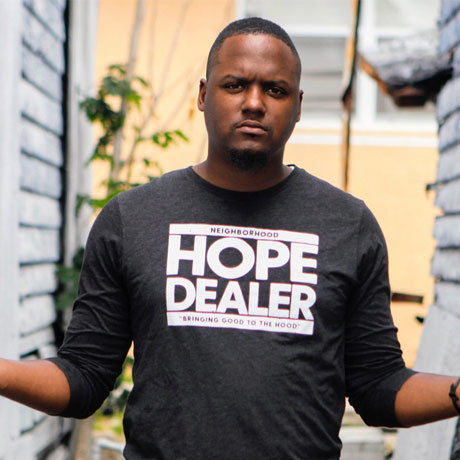 Founder and Executive Director of Inner City Innovators, Ricky Aiken has made it his life's mission to inspire and empower inner city youth to embody the change so desperately needed in their communities.
Ricky is a boots-on-the-ground, "all-in", agent of change who believes that real change happens when the people who need it, lead it.
As a child raised in the inner city of West Palm Beach, Ricky has seen firsthand the plights associated with growing up in communities of concentrated disadvantage. He has suffered homelessness, witnessed familial addiction, lost friends to gun violence, and was expected to be another statistic; in fact he admits to being well on his way to fulfilling that destiny until he vowed to change the trajectory of his life.
Well known in West Palm Beach for his community activism, Aiken has found a way to use his life experiences and social capital to bring hope to his neighborhood and promote the value of resilience.
A celebrated speaker and mentor, he has big plans for the inner city and is working hard to change the image and climate of inner city neighborhoods throughout Palm Beach County.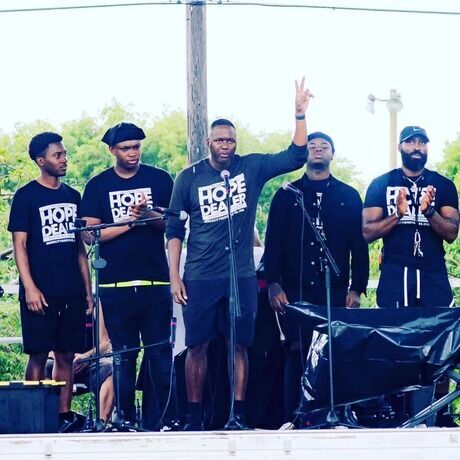 "Real change happens when those who need it, lead it." – Ricky Aiken
Join us for an important conversation with Ricky Aiken, Founder and Executive Director of Inner City Innovators and his team of Hope Dealers® on how the global theme plays out in their everyday lives and how they are leading the change from INSECURE to INSPIRATION.
Learn more about ICI and the work they are doing to be the change in their community: https://innercityinnovators.org/
Local partners
Additional details
We have a lot of fun things planned for you this month!
This event will be held virtually using ZOOM. Only registered attendees will receive the unique ZOOM link and password to join our event so hit that register button above!
Virtual doors open at 8:30am and we will begin promptly at 8:35am.
We are really excited to have a special musical guest Public Sounds http://www.publicsoundscollective.com/ that will be welcoming you in, getting us in the groove for a fabulous Friday as well as contributing to this important conversation.
Cyan Shores is offering something special for all attendees (if you live local) so you need to be there to get in on the fun.
Be prepared to share your favorite morning mug, best backdrop, and have a good time!
You will need to download ZOOM in order to join us! You can do that here (it's FREE) https://zoom.us/download
Location
Hosted at ZOOM
Online
Palm Beach , Florida United States 33480
When
–