Ingrid Schindall on Magic
– Hosted at Axis Space Coworking
part of a series on Magic
About the speaker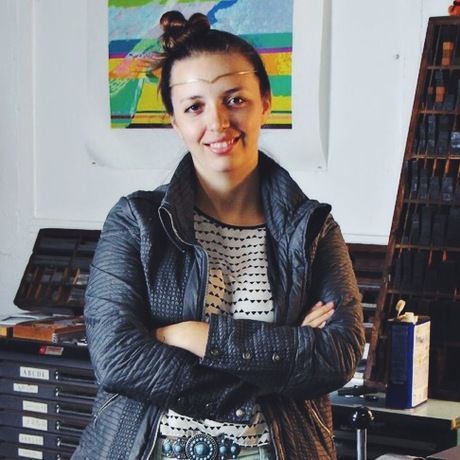 Ingrid Schindall is a passionate and productive printmaker and book artist based in Fort Lauderdale, Florida. She has a persistent and methodical yet also curious and experimental studio practice. Her prints and artist books have been exhibited internationally and throughout the east coast. She is devoted to her writing practice and has produced five limited edition books, all written, designed, hand printed and bound by the artist.
Schindall is the founder of IS Projects, a communal printmaking and book arts studio whose mission is to cultivate a love and appreciation for print and book media in South Florida. IS Projects encourages local artists to practice their craft by providing knowledge, training, and a supportive work space. She is also a part time instructor at ArtCenter / South Florida in Miami Beach where she teaches printmaking and book arts.
In 2012, Schindall graduated of the Maryland Institute College of Art in Baltimore, Maryland with a BFA in printmaking and book arts. She has studied around the world, taking classes in Fabriano, Italy, a residency in Mexico, and apprenticing at the world class collaborative fine art print studio, David Krut Projects, in Johannesburg, South Africa.
Location