Inês Ponte Grancha - Life on Wheels
October 23, 8:30am - 10:00am WEST. Hosted at ZOOM
part of a series on Transit
About the speaker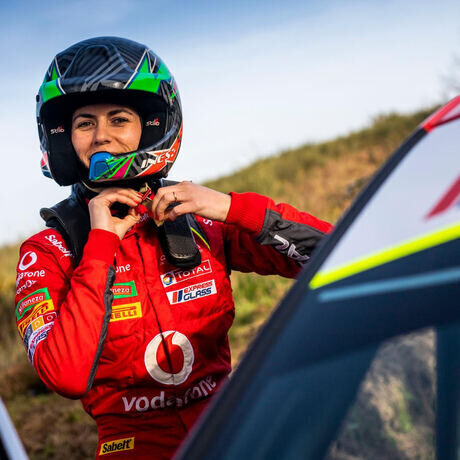 Inês Ponte Grancha nasceu em 1984 em Lisboa mas aos 8 anos foi viver para o Algarve e por influência paterna começou nos ralis aos 16 anos. Um hobby que foi ficando sério e hoje em dia é uma das suas profissões.
Pelo meio tirou a licenciatura em fisioterapia e aos 30 anos teve o seu primeiro filho. Hoje em dia diz que tem 3 profissões: mãe de 2, fisioterapeuta e co-piloto.
Em 2016 foi Campeã Nacional de Ralis enquanto co-piloto do campeão e piloto José Pedro Fontes e tornou-se a primeira mulher a ganhar um Campeonato Nacional em Portugal. Nesse ano foi também nomeada para atleta feminina do ano pela Confederação Nacional do Desporto
E este ano ainda abriu um espaço próprio de saúde, alimentação e beleza. Sem dúvida nenhuma, uma mulher imparável!
Additional details
Hello, wonderful people. In October, we're doing something different: a joint event with CreativeMornings Porto. We'll stream it on Zoom as usual and you'll see two hosts introducing the event. This session will be in Portuguese.
Location
Hosted at ZOOM
Personal computer
Lisbon, Portugal
When October 23, 2020
8:30am - 10:00am