"Inclusive" with Juli Kaufmann & JoAnne Sabir
April 26, 8:30am - 10:00am CDT. Hosted at Sherman Phoenix
part of a series on Inclusive
About the speaker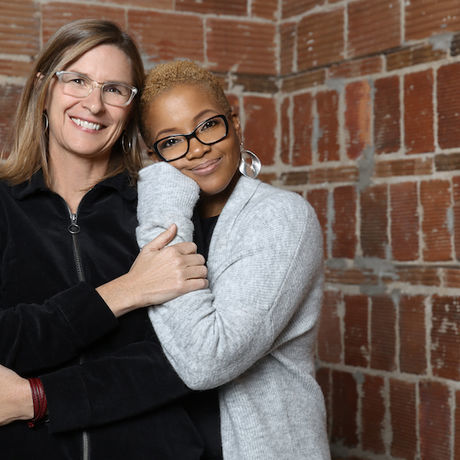 Juli Kaufmann is a social entrepreneur and currently President of Fix Development, an award-winning Milwaukee, Wisconsin-based commercial real estate company.
Fix Development creates "quadruple bottom line" real estate projects that aim to have positive cultural, social, environmental and economic impact. Fix Development uses a place-based, market-driven Main Street redevelopment model that disrupts local commercial real estate and financing systems to support small local businesses that create entrepreneurial jobs. Using community-design, co-development, and crowd funding strategies, Fix Development catalyzes local economic opportunity and wealth creation, even in our most disinvested neighborhoods. Fix Development imagines an equitable city where all citizens can realize their potential. Juli has developed more than $25 million in real estate projects and is currently focused primarily in the Lindsay Heights, Sherman Park, Riverwest and Harambee Neighborhoods of Milwaukee, Wisconsin.
Juli is also co-founder of Fund Milwaukee, a local investment group that seeks to match unaccredited local investors with opportunities to support local entrepreneurs. The effort has raised over $1 million in local capital to date, funding dozens of local businesses like Purple Door Ice Cream and The Tandem Restaurant. Juli serves as Chair of the Board of Directors for 88.9 Radio Milwaukee, a local noncommercial cultural station where Milwaukeeans discover diverse new music. She is also a founder and Board Member of Bublr Bikes, Milwaukee's bikesharing system.
Juli has received numerous local and national awards for her work, most recently being named BizTimes Woman Executive of the Year (June, 2018).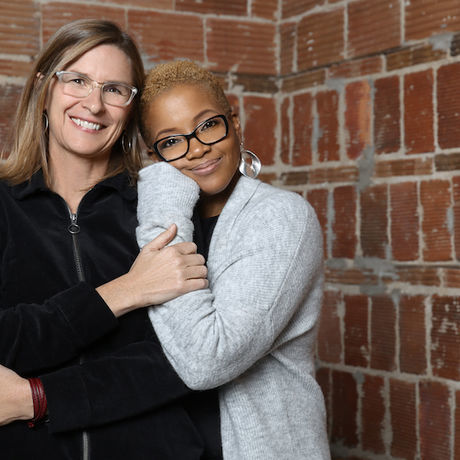 JoAnne Sabir, Co-founder of The Juice Kitchen, LLC and The Sherman Phoenix, LLC which are a juice bar and real estate development company respectively, has earned a reputation in Milwaukee for being one of the premier community development leaders with a particular gift for cultivating impactful relationships across communities and disciplines while addressing the challenge of revitalizing blighted neighborhoods.
JoAnne serves as a community thought leader and is an integral part in multiple community projects that advance community relationships, tenant engagement/procurement, and entrepreneurial support. The Juice Kitchen is a fresh juice cafe in the Lindsay Heights neighborhood, serving over 500 customers weekly. The successful Black-owned business has sparked pride and possibility for neighbors, transformed a vacant commercial corridor, and become a remarkable community gathering space for people of all cultures. Its vision promotes change through economic development, inclusion, and community wellness. Now in its seventh year of business, the social enterprise is revitalizing a commercial corridor, bringing hundreds of customers to a neighborhood where traditional businesses have deemed it too risky to invest, and employing young people from the neighborhood. Each day, the shop fills with people learning new wellness practices and building a support community, sparking a cultural shift and true desire for wellbeing. In fact, the slogan "its more than juice" has spurred a citywide conversation on the impact of social enterprise within Milwaukee's Central City.
JoAnne is also co-owner of the Sherman Phoenix a business launched to redevelop the former BMO Harris Bank at 3536 West Fond du Lac Avenue. Underway in 2016 and to be completed in 2018, the Sherman Phoenix redevelopment is a $4.7 million dollar entrepreneurial hub that will provide healthier food options, wellness services, along with arts and cultural activities to the Sherman Park neighborhood of Milwaukee. The project will restore a historic bank building that was burned in 2016 during nationally noted civil unrest. The project, co- developed by JoAnne Sabir, has secured 25 black-owned entrepreneurial business tenants and will create approximately 150 jobs, and has raised $4.1 million to- date from venture philanthropists and impact investors. Larger corporate partners (Palermo's Pizza, Colectivo Coffee) are providing mentorship to start-up businesses. Up to 50 local neighbor investors have committed with a projected 6% annual cash return. Because of her tenacity, expertise and determination Sabir quickly earned a reputation for developing innovative projects. Sabir has a diverse background in real estate valuation, development, planning, strategic development, community development, fundraising, organizational development, analyzing financial projections, and project management. Because of her commitment to Milwaukee and its central city neighborhoods, JoAnne makes time to participate on many committees and boards. An accomplished and well-networked member of Milwaukee's community and clearly one of its rising stars, JoAnne was acknowledged as one of Milwaukee's emerging generation of leaders when she received the Business Journal's Forty Under 40 Award. She was also honored by Biz Times as the Community Leader of The Year.
Local partners
MKE Production Rental provides powerful audio-visual tools to empower creative professionals throughout Milwaukee and Southeast Wisconsin — from cameras to projectors, sound equipment and lighting gear. MKE Production Rental believes creativity is what moves cities forward.
The Sherman Phoenix is a model for healing our city by generating positive economic and social returns in communities of color. Sherman Phoenix rose from the ashes in hopes of moving forward after the violent unrest that broke out in the Sherman Park neighborhood after a fatal police shooting rocked the community in 2016. The fire-damaged BMO Harris Bank building has been transformed into high-quality space for small businesses-of-color offering diverse foods, wellness services, and cultural activities. Updates to the neighborhood include much-needed community spaces to curate art exhibits, film showings, and cultural events. The Sherman Phoenix harnesses the spirit and assets of the neighborhood as a catalyst for unity.
HGA Milwaukee is the firm's second largest office, having grown over the last 30 years to over 165 people working across a broad range of disciplines: architecture, interior design, engineering, and other unique specialists. The entrepreneurial culture of this office has spurred the creation of new markets and services once unique to this location, but now serving all of our offices, including design for energy and infrastructure, process engineering, and our research practice.
Location
Hosted at Sherman Phoenix
3536 W Fond du Lac Avenue
Milwaukee, WI 53216
When April 26, 2019
8:30am - 10:00am