How to reconnect with the genius in you? by Dr. Detlef Reis
August 18, 8:30am - 10:00am +07. Hosted at BU Gallery
part of a series on Genius
About the speaker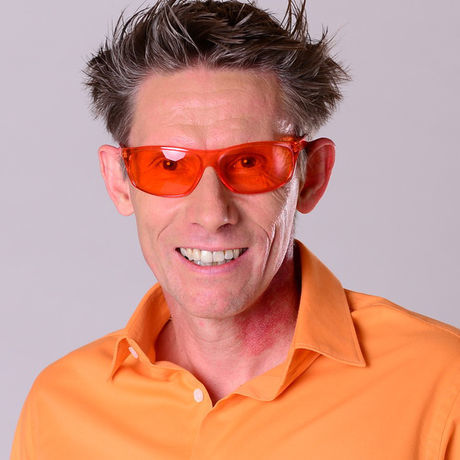 How to reconnect with the genius in you?
"There is a genius in all of us," believed Albert Einstein. Do you agree? Are you a genius? Dr Detlef Reis (aka Dr D) believes that Albert Einstein is right. We're all geniuses, or at least we were once upon when we were very young. But unfortunately, most of us got disconnected from their inner genius in the education and socialization process. As the ingenious architect Richard Buckminster Fuller put it: "Everyone is born a genius, but the process of living de-geniuses them." So, what can you do to rediscover your creative self and your natural creativity? What can you do to find reconnect to your inner genius? Simply join this talk and learn about Genius Journey®, a new creative leadership development method. Genius Journey sends would-be creative leaders on a journey to find your inner genius. At each of the ten destination stop of the journey, you find out what limiting mindsets that hold you back, and what empowering mindsets top creative leaders employ instead to produce outstanding ideas and results. Ready to learn on how to start your journey?
Speaker Bio
Dr Detlef Reis (aka "Dr D") is the Founder and Chief Ideator of Thinkergy, an Asian innovation company that is on a mission to create innovators through a global network of licensing partners. Dr D is also the inventor of Thinkergy's four proprietary innovation methods (X-IDEA; Genius Journey; TIPS; and CooL). He is a regular blogger and Bangkok Post columnist, the author of 4 innovation books on business creativity (that are in the publication process), and a sought after keynote speaker. Dr D is also an Assistant Professor at the IKI-SEA at Bangkok University and an Adjunct Associate Professor at Hong Kong Baptist University. He used to lecture at the College of Management, Mahidol University for more than a decade. His research focuses on innovation methods as well as teaching and learning creativity and innovation. Dr D looks back on a business career of more than 16 years with Deutsche Bank in Germany, Vietnam, the Philippines and Hong Kong, where he held a position of Vice President in the Global Banking Division before starting Thinkergy in 2005.
Local partners
The Institute for Knowledge and Innovation Southeast Asia (IKI-SEA), is a Bangkok University Center of Excellence operating as a not for profit organization. The IKI-SEA combines leading-edge academic research capability with in-depth business experience to provide practical and effective business solutions to the private and public sectors, both here in Thailand as well as throughout Southeast Asia. Through the use of our in-depth business expertise and practical real-world experience we provide measurable organizational performance improvement. They help Thai and Southeast Asian organizations effectively implement and leverage their Knowledge Management, Organizational Creativity, Organizational Learning and Innovation Management initiatives. They provide support to a Southeast Asian community of people interested in Knowledge Management, Organizational Creativity and Innovation Management.
Index Creative Village is the conglomerate group of Creative Business Leaders in Thailand. The agency receives accoladein 7th Agency in World class ranking from Special Events Magazine U.S.A. Connecting over 15 Creative Hubsthroughout the world and spreading the wing to ASEAN.
Mudman is a house of international retail food brands in Thailand, and the authorized master franchisee for :​
Au Bon Pain bakery café Baskin Robbins Dunkin' Donuts
Mudman also owns its own very successful brands in Thailand and International markets, they are :
Greyhound Original (Bangkok, Singapore, Vietnam, Korea, Japan, Indonesia, Switzerland, Israel, Russia) Greyhound Café (Bangkok, Hong Kong, Shanghai, Beijing, Kualalumpur) Anotherhound cafe' (Bangkok) Mudman Boutique Hospitality & Catering Services Altogether Mudman owns and operates more than 350 locations and the International market.
Location
Hosted at BU Gallery
119 Rama 4 Road, Klong-Toey Bangkok 10110
Bangkok, Thailand 10110
When August 18, 2017
8:30am - 10:00am