Honorable Eng. Naashiah Al-Kharusi
– Hosted at ZOOM
part of a series on Divergent
About the speaker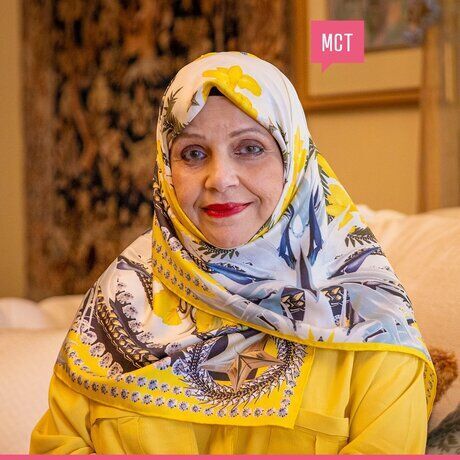 She has played a prominent role in Oman since the beginning of the renaissance. In 1972, as Assistant Director of Telecommunication Affairs, she contributed to the establishment of the first national telecom infrastructure & has influenced the telecom sector for almost 40 years. She has led Omani delegations internationally. Since 2011, she was appointed to the State Council twice. She was also the President of the Omani Women Association for Muscat from 2012-2014. Her achievements are many but despite the obstacles, she was able to create real change.
Additional details
The session will be in English and sign language!
February's Theme is Divergent
Technologist, author, and designer John Maeda explains, "A divergent thinker takes an idea and expands it. They look for new ways to connect it with other diverse things […] I'm in favor of a synthesis to connect the convergent and divergent."
As creators, builders, and thinkers, how can we get better at solving complex problems? A promising starting point is for us to be in the same spaces with those we've traditionally deemed different.
Moments of divergence can create beautiful futures when we are willing to leave space for change. Take a step back to reflect on what winds of change you want to welcome into your life today.
Our Valencia chapter chose this month's exploration of Divergent and Núria Tamarit illustrated it. It is presented Globally by Basecamp and HEY
Location
Hosted at ZOOM
Virtual
Muscat, Oman
When
–