About the speaker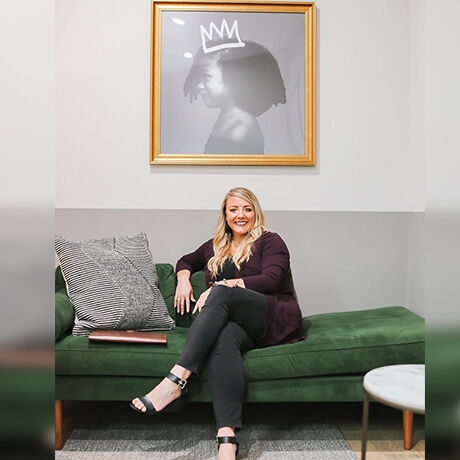 Life Coach & Licensed professional counselor
I chose this field from the ever-evolving story of my own life. One that has been filled with listening to my true callings and trusting myself to fulfill my capacity. I am from a tiny farm town in West Texas and lived up to the expectations I had been taught to have for myself. All I had ever known was the life of "go to college, get the degree, get the steady paycheck" and that will be enough to satisfy you. So, I totally understand the feeling of doing all the right things and still hearing that little voice inside nagging you that there is more left in you. I am thankful for the experiences I've had and now I want to walk with other people as they find their own journey towards living the life they imagine for themselves: one of non-complacency and fulfillment.
I want my clients to know that I really, truly get it, even if the concerns that I run into vary. I know that it can be incredibly irritating to look at the gap between yourself and where you want to be. Some people have the vision where they know exactly where they want to go, but want support and a non-biased lens to help them stay on their best path. Other folks might not know exactly where to start or how to put into words what they're wanting and feeling. That's OK too. I can help with that.
For some of you, you might even feel a little dubious, guilty, or silly for expecting and wanting so much out of life. You might be asking yourself if maybe you're expecting too much. It's OK to not feel settled. That's not a bad thing. That's your life saying, "hey, something is out of whack here." The more I listen to myself, the more excited I get by how my life unfolds and great things come into it. It takes work and it takes courage to live your truth. The satisfaction and joy I feel only serves to confirm that fact that the work we put into life is worth it.
Favorite quotes from this talk
No quotes yet. Sign in to tag a quote!
63

Lovely Attendees







see everyone